Reach Your goals More Easily
by Making your mind
work for you

(Learn Self Hypnosis)


Why Learn Self Hypnosis?

Self Hypnosis is not magic. It is simply a process of directing your brain and mind so that you align your "unconscious behaviors" with your conscious intentions.
Whether you realize it or not, you are programming yourself every day with your self-talk and memories from the past. The problem is that typically, without training, most of that programming is negative.

Self Hypnosis is a way of training your brain to reduce the negative chatter we all experience and replace it with focused, positive reinforcement. You can apply it to whatever goals you have such as self confidence, sleep, public speaking and habit control.
We use deep relaxation techniques because that slows brain wave activity and that makes it easier to "reach" your subconscious mind.  

All hypnosis is really self-hypnosis. Because hypnosis requires you to be a willing participant for the process to work.

LEARNING self hypnosis can help you:
REACH YOUR GOALS

 quicker and easier

IMPROVE HEALTH

BUILD CONFIDENCE

STOP SMOKING

REDUCE STRESS

FEEL BETTER, healthier and more joyful



STOP SELF-SABOTAGE
INCREASE MOTIVATION

FEEL more MOTIVATED and FOCUSED


CHANGE

HABITS

 (Think you've got a tough habit, like overeating or smoking? This process has been proven effective for heroin addiction!)




DEVELOP a WINNING MINDSET



ELIMINATE self-doubt
(AND SO MUCH MORE)

SEE QUICK RESULTS

You won't need to wait until you have mastered the program to see results. Just practicing the exercises will help you relax and reduce stress.  You can start building your confidence immediately and relax yourself to sleep, if that is your goal.
After just a few sessions, you will feel more relaxed, focused and in control.  

As you practice, you will begin to experience:
An increase in confidence
Easier self motivation
More enjoyment in your life
An increase in energy with a sense of well-being

Increase your skills at work, school and/or sports

An increased ability to stay positive, focused and motivated

You will deepen the connection and pleasure of ALL your relationships
How Can I Say All That?

I can say that because those are the real-life results my students have achieved over the past twenty years.


I have seen the results of how people, just like you, lose weight, cure insomnia, stop smoking, reduce stress, and effortlessly let go of unwanted habits.

NOT BECAUSE I AM GREAT -- BUT BECAUSE THEY ARE!


Many people use self hypnosis for managing stress and staying positive and focused. Others use it as a life -changing tool:

One practitioner I worked with overcame his ten-year addiction to heroin -- within 30 days!

Seventeen years ago I was legally blind. I literally couldn't pass the State eye test for a driver's license with corrected vision. Thanks to self hypnosis my corrected vision is almost 20/20 today.

Take a look at what some of my students have done by learning self hypnosis

You Don't need to be an expert
to see results

You don't have to be expert on self-hypnosis to see results. You just have to follow some very clear and simple steps that I will share with you.
What can you expect to happen? Don't limit yourself. I've seen lives of ordinary men and women changed dramatically.

HOW IT WORKS:

Think of it like this: your unconscious mind, like the software on your computer. iT runs mainly on automatic programs.
Like a computer being upgraded, the good news - GREAT news, really -- is that you don't have to understand what your old programs are, or why you have them, in order to let yourself overwrite and change them now. 
In the same way you can install a new program on your computer and it removes and replaces the old program, you can overwrite your own negative programming and FEEL good while you do it, noticing how the deepest levels of your mind and body are transformed for the better
In fact, the best estimate of some neuroscientists is that a full 90% of what we do is a result of unconscious reflexes.
The problem for us is that all too often our unconscious processes are operating under instructions that work in opposition to what we want in life... 
...It is this 90% which self hypnosis will help you reach and control.
You Might Be Surprised How Easily and Naturally You Learn Self Hypnosis
Here is how the program is designed to help you learn easily

First I explain the ins and outs of each technique, one at a time.
Then we practice them together, first, one at a time, eventually combining steps so you get a sense of the flow. Finally I guide you through longer exercises to so you can experience an entire session from beginning to end.
The How to Self Hypnosis Audio package guides you through easy-to-follow progressions so you can practice, step by step, at your own pace, in the comfort of your own home, hotel room or office.
The audios are in mp3 format and can be instantly downloaded to your PC or MAC (or Iphone) or you can listen to them online.
Each time you practice self hypnosis you will find you move more quickly into a deep state of being, and experience better results more easily, in every area of your life.

What is in the Program

A FOUR MODULE audio program that teaches you everything you need to know about self hypnosis and guides you through all the processes. At the end of the self hypnosis training you can practice on your own -- or use the guided audio exercises for your practice.

Module 1: How to Self Hypnosis Basics
Learn how to use creative visualization, one of the more powerful tools for your self hypnosis process
 
We will explore real life examples of how others use self hypnosis for benefits throughout their lives
 
Learn how to change your language, learn what to say and not to say so that your brain will automatically solve problems for you
 
You will learn that anyone can use self hypnosis, you do not need to have ever have been hypnotized before to be successful
 
Discover how past experiences can cause you to sabotage future results and what to do about it.
 
The powerful Laws of Programming that will direct your subconscious mind to automatically move you forward toward achieving your goals
Module 2: The Self Hypnosis Process
You will learn and practice everything you need to know to enter into a deep state, what to do when you are there and how to come out. Specifically you will experience:
How to use "Post-hypnotic Suggestion" as the gift that keeps
giving. Learn to extend and duplicate the benefits and good feelings of your sessions
 
The See-Hear-Feel Induction to enter hypnosis
 
Three ways to effortlessly come out of hypnosis
 
Five ways to deepen your state so you can enjoy profoundly soothing states. You will be better equipped to influence your unconscious programming
3: Self Hypnosis Techniques
The right way to use suggestions and affirmations
 
Creating anchors or triggers to bring on resourceful states
 
The Feeling Bridge Technique to program "states of being" into present and future situations
 
How to use CODE WORDS to trigger thoughts, feelings, motivation and beliefs like a shortcut on your desk top
 
How to "program yourself" to reach a specific goal
 
How to get rid of unwanted habits and replace then with ones you do want
Bonus Module 4: Closed Eye Guided Process
In this module Mandy personally guides you into a deeply relaxed, receptive state, so you can "program" yourself to achieve the outcomes that are important to you.
You will completely unwind, release stress and rejuvenate yourself.
 
You will learn how to create the internal resources necessary to achieve and enjoy success.
You are going to love this exercise, on its own, it would be worth the price of the whole program!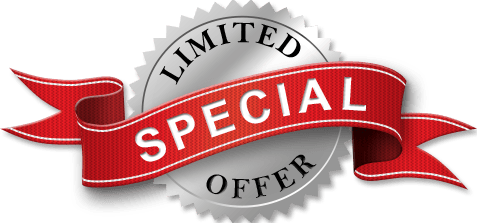 All four modules now only $47.  (Reg $147) .
Plus the program comes with a 100% 30-day Money-back guarantee.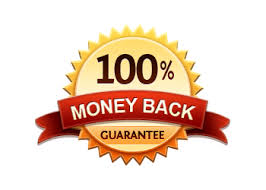 ---