10 Abundance Mindset Strategies

To have an abundance mindset means:

You see money, time and energy as plentiful.
There is always enough for everyone to live well.
You feel positive, motivated and optimistic about the future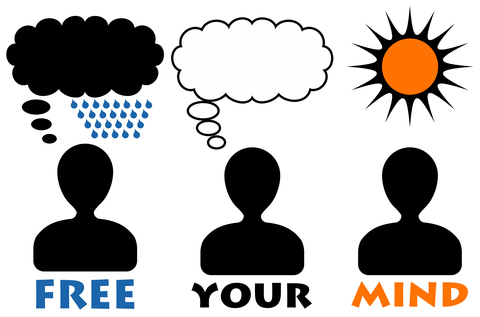 We all know that by changing our mindset, we can change the way we feel and how we respond to the opportunities life provides. But creating an abundance mindset in a society like ours that profits from a scarcity mentality can be a challenge.
Scarcity mindset & Social Media

With a scarcity mentality, people feel that there is a lack in life, and opportunities are few and limited. Because of the way the brain naturally functions, a person with scarcity beliefs will naturally see the examples that support those ideas of lack, and at the same time, distort or delete those that contradict the current point of view.

Social media perpetuates this type of mindset by cultivating a false reality, an environment where people show off  glamorous lifestyles (even though they may not be true), thereby making you feel that there is something wrong with you.

The first step to solving any problem is to recognize it. By making a conscious effort to adopt an abundance mindset, you will tend to see more opportunities -- and when you do, doors will open for you. 

Want to know how to create this abundance mindset?
Keep reading…

10 Abundance mindset strategies
1.    Watch your thinking.
Notice the symptoms of scarcity thinking and be mindful of the thoughts you have. If you have a scarcity mentality, you will tend to focus on what you don't have, take setbacks too seriously and feel envious of others.

The good news is that 90% of all your thinking comes from old experiences and conditioning. It is just a perspective -- not truth!
What is a lot of money to one person is a little to another. What is failure to one person, is an opportunity to learn something really valuable to another.
---
You can choose to be the person who learns and grows from every mistake or missed opportunity.
To harness the power of the lessons you learn, make an effort to capture them in a journal of some sort then visualize yourself using those lessons in the future. 
---
Points of view can change. You can change your mindset. The sky is large enough for all the stars to shine. Never forget that!

2.    Cultivate gratitude:
It is very easy to take the things we have for granted and to forget that there is more to life than material possessions. To create an abundance mindset, focus your attention on your all your blessings and successes -- no matter how small. Understand that some people would do anything for what you have, no matter how small.
A grateful mindset puts you into a state of openness which helps you recognize opportunities.  Begin a gratitude journal and write down things that you are grateful for every day. You will be amazed at how wonderful this new perspective will help you feel.

3.    Work on psychological flexibility: 
Recognize that there are many ways to solve problems and endless possibilities in almost every situation. When you are fixated on one way of seeing things, your mind is closed to other options. Loosen up on your ideas of what things mean and make a point of re-framing your interpretation of events you perceive to be negative. If you insist on learning from experience, you will naturally be abundantly wealthy and wise.

4.    Watch your words:
There is a saying that goes, "the walls have ears". The words you say to yourself and other people can reveal whether you have a scarcity or abundance mindset. When you are engaged in a friendly conversation, watch how you relate your beliefs and experiences, and the tenses you use. Are they affirming  or do you complain a lot?
5.    Focus on self development:
To cultivate an abundance mindset,  work on building curiosity to learn new things and better ways of doing the things you already do.

Acknowledge what you don't know and seek to learn it. Approaching life with a "beginners mind," will help you maintain a spirit of enthusiasm and openness, and eliminate false perceptions that may have built up in your mind.

6.    Develop your passions and master your skills:
By identifying and developing your passions, you not only build self-confidence but you can also provide more value to people. Work on becoming a master in your field. Strive each day to be 1% better than you were yesterday so that you will be 365% better at the end of the year. Cultivate whatever passion and skill you have and mentor others who are less experienced than you. 

7.    Focus on growth:
The world is rapidly changing, so people with an abundance mindset look for ways to grow and evolve in every aspect of their life. Growth typically comes from personal hardship and learning from others who are more experienced than you. If you fall short of your goals, focus your attention on what you learned rather than what went wrong.

8.    Be generous:
People with an abundance mindset love to give of themselves. They are generous with their time, knowledge  and energy, knowing that there is no shortage of the gifts that life has to offer. When you have an abundance viewpoint, you gladly help those who are less fortunate than you.

9.    Stay positive:

Positive thinking naturally reduces pressure and stress. You become more open to seeing solutions. For more on staying positive, click here.

10.    Focus on what is going well:
Human beings tend to notice bad things more often than good things. It's our nature. But people with an abundance mindset notice the good things happening around them, and invariably, live healthier and longer lives.

---