Auto suggestions for
Fear and Anxiety

Auto suggestions are easily used, in the moment, to calm anxiety and fear.
Whether it is fear of flying, fear of holes, fear of wind,  women, public speaking, or fear of God, auto suggestion techniques are simple yet powerful mind power techniques, that can change your state rapidly.

Most fears and anxieties are like bad dreams,. They are a worse case scenario, created by the power of mind, fueled by imagination. The more you repeat and replay them, the more real they seem.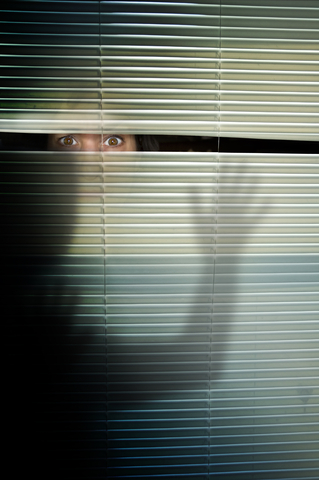 After I was attacked during a home invasion last year, I couldn't sleep at night because I kept on imagining the attacker and repeating the assault in my mind. Over and over and over again!

Though the actual situation was over, and, in reality,  I was safe, the nightmare, continuously replayed in my mind. I was in desperate need of mental self help because despite the fact that I was no longer in danger, I experienced anxiety sensations in my body.
Anxiety produced a heart murmur, sleepless nights, and a host of other symptoms.  
I don't know what I would have done without my mind power techniques during recovery.  But even so, I went through a rough few months. 


The man who attacked me was out on bail and I kept on imagining him coming back to finish the job.

This picture of me was taken the day after I got out of the hospital.   
Why am I telling You this? (or showing you this terrible picture of me?)

I am telling you this because I want you to know that I write about these things, not only because of my training, but also from first-hand experience. And I do it, because it is my mission to share with the world, the mind power techniques that saved my life, and helped me get to a place, that is better than where I was before the attack.

I know that auto suggestions and other mind power techniques work because I use them. And since I have gotten through this, am doing better than before, and have forgiven my attacker, then hopefully you can have the faith to get through whatever you are facing right now.

So let's get back to what fear is  . . .

Though you may feel fear in your body, it is important to realize that the feeling is an effect – not a cause.
The cause is in your mind, and it is in your mind where it needs to be addressed -- and corrected. Auto suggestions are simply communications between the more conscious "you" -- who knows truth-- and the reactive "you," who identifies with the bodily feelings.  
Auto suggestions are perhaps the quickest way to boost confidence and make you feel better in any situation. Even if you find other mind power techniques to be more effective in the long run, I recommend you use positive suggestion whenever a problem or challenging situation enters your mind. That way you will immediately counter the fearful thought with a more conscious approach preventing the fear from growing stronger.
Auto suggestions work best if they are based on a  version of reality that you can believe. For example, if you fear flying because you are convinced the plane will crash, simply saying "the plane is safe and will not crash," will probably not be convincing enough to your brain to change how you are feeling. 

Obviously, in that case, you have created a scenario in your mind in which the plane crashes or something similar.  Simply denying it -- as false as that belief may be--  only refocuses on the problem and does nothing to diminish it. Please see my article on overcoming anxiety while driving for more detailed instructions.

Basic Principles for Creating Auto suggestions That Calm Anxiety and Fear
Acknowledge the problem -- in perspective. Don't deny it. Your brain cannot make this leap yet because it has seen the "pictures" you created in your imagination. Because your brain cannot distinguish the difference between what is real and what is imagined, you must begin with acknowledging your experience.

Put the anxiety into the past.

Give your brain a "logical" explanation for the change.

Say what you want instead.
Work with the other  sub-modalities, including visual imagery to change the pictures in your mind.

When I was experiencing PTSD symptoms after the assault, Rachel Lefebvre, who I dedicate this page to, gave me these auto-suggestions for anxiety and it worked miracles:
Anxiety used to happen when my mind became threatened by the sensation in my body when my body was becoming stronger. . .
Are sensations dangerous?
"NO, SENSATIONS ARE NEVER DANGEROUS.  They are just sensations I am experiencing in the moment. "
So what?
Whatever. . . I don't care . . . they are just sensations. I am perfectly safe.
These auto suggestions combined with mind visualization helped me move out of fear into forgiveness. That in turn opened the door for love and healing.
 This page is lovingly dedicated to Rachel Lefebvre of Indialantic, Florida,  a beautiful soul who passed away on December 3rd 2016 at the age of 43, after a long and courageous battle with colon cancer.

Thank you, Rachel!  Though you were in a fierce battle, fighting for your life, you gave of your time and  energy to come to my home and give of yourself  though you barely knew me.   God bless your Soul and the many who mourn your loss. Namaste!
More about Affirmations and Auto Suggestions

More about Calming Fear and Anxiety

---