Self Help for Depression: 
Small lifestyle shifts to help you Feel Better

If you are in need of self help for depression,  you are not alone, even though you may feel like it! Depression is a serious illness that affects more than 1 in 10 people in the USA.
The good news is that you can take steps to fight depression on your own without the risks and side effects of depression and anxiety medications.
Self help for depression, through small life style changes, is possible --regardless of whether you take prescription medication, natural herbs for depression, and/or the depression you are experiencing is mild or intense. But it is not a cure all!
Often, causes are physiological and getting professional help that you supplement with self-help, is recommended.

Are you experiencing these symptoms?
When you are in the grip of depression, it is natural to feel isolated and scared. You may also want to avoid other people. Many people find themselves caught in a cycle of depression that feels impossible to break out of. 
The fact that you are looking for self help for depression, is a great first step. That is because we can't solve a problem until we recognize that there is one.

Intense depression can cause physical pain as well as insomnia and anxiety. But you can get through this.  Depending on the severity of depression -- and its persistence, it may be best for you to seek professional help.
These self-help recommendations for depression are not a substitute for professional medical attention, though they may help you relieve symptoms. 
Self Help for Depression: Recommendations
People often think that in order to fight depression or anxiety they need to make drastic life changes. But small changes can have a big impact on how you feel.

 If you want self help for depression techniques, here are some things that you can do:

1. Stream of Consciousness Journaling:
Sarah B., wife of a veteran whose husband was deployed overseas says: "Just getting out of bed each day was a struggle. But I found that writing in a journal every morning before I got out of bed helped me overcome anxiety and get out of bed."

As Sarah B. found out, it can be very helpful to get negative thoughts out of your head and onto a page. Keep a notebook and a pen next to the bed. Write in bed if you want to, or write at a desk.

Each morning, or at night -- if that is when you are most troubled, and in need of self-help for depression -- write three single spaced pages in a notebook. A plain spiral bound notebook is fine. No one is going to read what you write so it doesn't have to be a fancy journal. Don't attempt to make the writing grammatically correct. Spelling and handwriting doesn't matter at all… 

Once you put the pen to the page, don't stop until you have filled three pages. Write out everything that is making you sad, or scared, or anxious. Get it all out of your head and onto the page. Naming your fears and putting them on paper will make it easier to let go of them.

2. Exercise:
Exercise is wonderful for the body. It helps you release endorphins that make you feel better naturally. Your body is made to move.
People who battle depression often stop exercising because they are in physical pain. But as difficult as it may seem at first,  movement will help you feel better both physically and mentally.

| | |
| --- | --- |
| You don't have to go on a grueling run or take a high tempo aerobics class. If you are having a lot of physical pain, try an exercise that is gentle like therapeutic yoga or Tai Chi. Pilates is also a great exercise for people who have chronic pain. | |
Walking is easy, free and one of the best self help for depression exercises.. Just 20-30 minutes of consistent activity each day will make a huge difference in how you feel. Exercise is one of the best ways that you can fight depression. 

3. Sleep:
Most people don't get enough sleep, or don't get restful sleep. If you are fighting depression, you might find that you want to sleep all the time, but that you are not getting restful sleep.
Getting enough sleep is crucial for both physical and mental health. If you are not getting at least seven hours of restful sleep at night, there are many things that you can do to improve the quality and the amount of sleep that you are getting:
Turn off the computer, your smartphone, your tablet, and any other screens at least an hour before bed.

Try taking a hot bath or shower. 
Meditation and/ or self hypnosis  to relax at night will improve the quality of your sleep.
Consider Sleep Hypnosis to help you fall asleep, rather than drugs or alcohol.
4. Learn Meditation or Self Hypnosis to Relieve Stress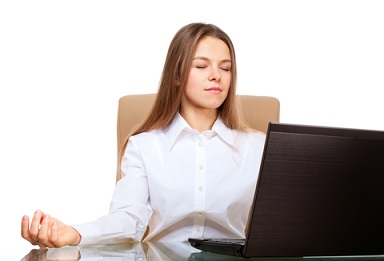 Meditation and self hypnosis change your life by helping you get control over your mind, while eliminating stored stress. Like exercise, they release endorphins that naturally make you feel better.
Self help for depression comes a lot easier when you feel more in control. A daily meditation or self hypnosis practice will help you feel calmer and more resourceful.

More about how to do self hypnosis.

5. Guided Hypnosis
Read about Hypnosis for Depression here.
More About Emotional Freedom

More about Calming Fear and Anxiety

---