Self Help for Anxiety and Stress Related Disorders

This section on self help for anxiety, is a collaboration between Lourdes O'Byrne, the recommended, Emotional Freedom Coach and Therapist on Mind To Succeed and Mandy Bass, site founder, hypnotherapist and success coach.  Neither of us are physicians who prescribe medication. In fact we have both witnessed devastating side effects of depression and anxiety meds.  That is our bias.
Our intention is to inform and encourage people who are suffering to take action and personal responsibility for their healing options.  
---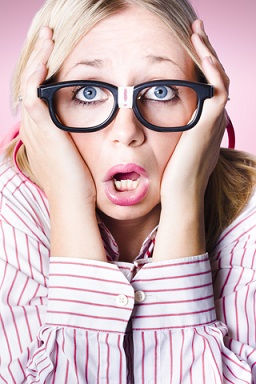 If you are looking for self help for anxiety, you are not alone. It is estimated that over 40 million Americans are now suffering with some form of Anxiety Disorder.  That's a lot of people experiencing discomfort!  This fact alone should give us a clue that there may be something about how we're all perceiving this moment in time and how that may be throwing our nervous system way off.

Is your body trying to tell you something?
When you are aware, in tune with yourself, stress and anxiety "inform."  They are your body's way of telling you to pay attention to your individual need for healing, and your capacity for coping in the moment.  
All of us need to learn how to manage stress, because we all experience it.
Anxiety is a different story. It is complex. From its most simplest,  to its most severe manifestation.  There is no one form of anxiety. And there is no one cure all when it comes to self help for anxiety (as much as we all wish there were.)  
Self help for anxiety:
First, what not  to do
Most of us, have been taught how to ignore, distract, and avoid any signals that our body is taxed, overly stressed or feeling anxious. 
We are encouraged to take things to help us override our body's stress indicators.  Television, prescription/recreational drugs, and alcohol just to name a few, even exercise can sometimes be used as a way to avoid what needs to be dealt with. 
Many people seeking self help for anxiety are not taking the time to listen to their bodies, until the body becomes "sick".

Self help for anxiety: Step one, awareness.
Awareness of the "issues" in your life will help you to better handle the stressors before they turn into destructive behavior patterns.  

Each individual has a unique "recipe" for anxiety.  Be it genetic, environmental, hormonal, situational or some combination of factors, when it is ignored it wreaks havoc with your life and becomes an unconscious driver of important life decisions. 
When dealt with, regardless of how it shows up, it's a wake up call.  An opportunity to be introspective,  to be curious and interested in the conditions that were created and developed within.

But beware! Sometimes people fall prey to feelings of shame and self- judgment.  The tendency then is to either cover it up or go for a "one cure for all" type of healing that can be more injurious than helpful.

Whether it's modern medicine pushing pills or alternative models pushing the newest technique.  If we don't know ourselves and understand the basics of our biology, neurology and psychology, we can inadvertently mask the symptoms without addressing and healing the real issues. Doing that  will likely cost you your health in the long run.
Getting help for anxiety
If you are dealing with mild and/or occasional feelings of anxiety related to known stressors, and you are simply seeking relaxation techniques, then read about the two handed stress cure and/or ways to manage stress. If, however your situation seems more serious than everyday anxiety and/or you have been diagnosed with anxiety disorder, please read on.
Unfortunately, certain types of anxiety can make you feel powerless, vulnerable and victimized by your emotional experience. If that is your situation, it is crucial you go beyond self help for anxiety techniques and get additional support.
It may be helpful for some to consider that though what you're experiencing "feels" real it may not necessarily true. Your present outlook is often "colored" by your biochemical state, changing how you view or experience your present situation. But it is hard to see that on your own -- and work through it.
Until you find the right combination of therapies, working with someone who is trained in Cognitive Behavioral Therapy, along with finding a medical professional, experienced with the physiological aspects of your symptoms, is a great start. 
Being patient with this process is of the essence. It may take time to find the right combination of "Bio-psycho-spiritual medicine" for your specific needs. 
But it will be worth it!
There is nothing, nothing more important than to heal this aspect.  Do whatever it takes. Whatever that is.

Getting Professional help for Anxiety
How do you find professionals who will help you understand your physiology and psychology better? 
First make a commitment to yourself that you will not settle for a quick fix.    It's way to easy to go to the "McDonald's" of any modality of healing and get a fast answer.  Don't settle for something that doesn't feel right for you.  This advice may not feel helpful to you in this moment – but it's an important mental paradigm shift that can enable to you take control over something that feels like it has control over you.
May you find the courage and the grace you need to deal with ALL that life brings you!
More about Calming Fear and Anxiety

---