What are Beliefs that Limit you?
Free Yourself!
What are beliefs that sabotage you?
Your beliefs shape your world. Are yours helping or hurting you? ?
What are beliefs? 
The best way I can answer the question, "What are beliefs?"  is this:
There is a device, maybe you have seen it, called an invisible leash, and here is how it works: A dog wears a collar that has a little remote-control antenna on it. A wire is placed around the perimeter of the yard, and when the dog goes to the edge of the yard – ZZZZZZZZZZAP – a shock prompts the dog to go back.

It's a very effective way to train a dog to not go past the yard and into the street where he might be killed by a truck or a car.  No fence is necessary.
The dog can play and enjoy himself as much as he wants IN the yard, but the MOMENT he wanders over the edge of the safety zone, and steps even ONE step over that line, the device on his neck automatically goes ZZZZZZZZZZAP.
What does this have to do with you?

About now, you may be saying, okay so what does an invisible leash have to do with the question: What are beliefs?  As importantly, what does this have to do with my life? 

You might be surprised to learn that YOU have the same device around YOUR neck and don't even know it.  The MINUTE – the SECOND, actually – that you go past your "yard" – the area of safety you have been told are your confines –a buzzer shocks you (metaphorically speaking, in MOST cases) and you retreat to safety.  Isn't this true?
You think about calling a sales prospect, the BIG fish you've been meaning to land, and you feel a ZZZZZT of anxiety as you reach for the phone, or you've been wanting to ask for that raise and ZZZZZZT – all you notice are the butterflies swarming in your stomach. 
Or you've been meaning to finally make some changes in your health, maybe get started in the gym or create an exercise program, and the MOMENT you even THINK about taking a step toward that goal, ZZZZZZZZT.

Why is there a shock?  Who put it there? Does it even MATTER who put it there?
The answer is no, but the key to re-programming that little zapper is to notice your beliefs -- the ideas and notions you take for granted as true about you and your world: What you believe is possible, what you believe you deserve, what you believe others deserve, what you believe about money, what you believe about sex, what you believe about health.
In fact, there is NO area of your life that is not governed, ruled and managed by the perceptual grid that is your own set of beliefs and belief systems. And there is nothing more important for your success than making sure that YOUR beliefs unfurl like a red carpet toward your stated goals and intentions.
The Sneaky Thing About Beliefs
The thing that is sneaky about beliefs is how invisible they are. In fact, people notice their beliefs about as well as a fish notices the water it's swimming in.  It's pervasive, always filtering what you notice and how you act, and yet is invisible. That is why I had to use metaphor to describe to you what beliefs are.
Ever meet anyone who tried every self-improvement course in the world, every seminar in the world, but STILL didn't make the changes in her life that she means to make? Ever meet someone beautiful and attractive and witty and who believes they are unattractive and undesirable? Ever wonder what was keeping them in their self-imposed prisons?  Their beliefs!
The Dirty Secret About Beliefs
And here is the dirty little secret about limiting beliefs:  EVERYONE has them in SOME area of their life. 

The Biggest Secret About Beliefs
Here is the bigger secret:  Only a fraction of the human population knows how to CHANGE their limiting beliefs at will.  That is what mastering your mind power can do for you. What are beliefs that sabotage and limit your accomplishments today, can be replaced with ideas that encourage, support and drive you to achieve the things in life you want to achieve.
How Self- Sabotage Works:
Let's go back to imagining that dog for a moment. Imagine standing at the edge of the dog's yard with a barbecue, and you have JUST grilled a big, delicious steak. You take the steak from the grill and put it carefully on a dish and place the dish on the sidewalk at the edge of the yard. The dog smells the sizzling steak, looks over and sees it, and makes a run directly for the plate, but then ZZZZZZZZZZZZZZZZAP.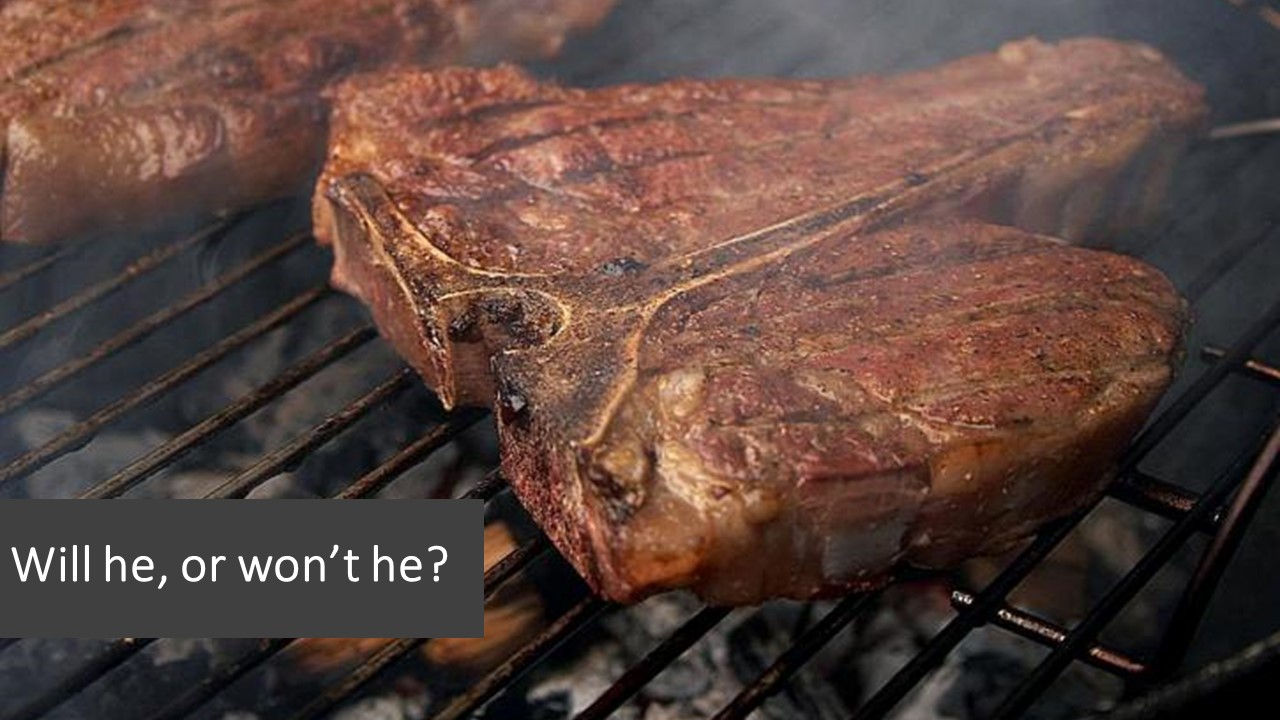 Will he have the treat, or won't he?
Probably he won't. He'll have that jolt of pain that will make him stop and retreat back to the yard. Or MAYBE he'll tolerate the shock as long as he can bear it, and get a bite or two of the steak, until finally the discomfort is too great and THEN he'll retreat back to the yard.  It wouldn't take long for even a delicious treat to be ruined. 
Worse than this, what will happen instinctively the next time he sees something he wants at the edge of the yard?  Right! He'll imagine the zap and he'll stay put.
Here is the Real Question:

The question here is, what are the edges of YOUR yard?  What are beliefs you have that limit you and keep you small?
Where is the line YOU want to cross but haven't been able to? You know, the line you've been MEANING to cross but discomfort rises up and zaps the whole process.

The source of that discomfort is the unique combination of beliefs you have about what you are capable of, what you deserve and what is possible. These are the three categories of beliefs you must work with if you want to free yourself. 
Until and unless you have all three of these belief categories on your side, you will never be able to achieve the kind of success you want. Period.
What Are Beliefs you Need to Look At To Free Yourself?

Remember the three kinds of beliefs you need to look at about yourself: 

1.    What are beliefs about what you deserve
2.    What are beliefs about what you are capable of
3.    What are beliefs about what is possible.

In the Ignite Your Secret Power audio program, I dedicate an entire module to helping you identify your limiting beliefs and helping you change the ones that don't serve you.
 
If you find these Articles helpful, please share the site with your friends
(And subscribe to my blog)

Thank You!!
More On Subconscious Mind Power

More About Millionaire Mind Power Techniques

---