Social Anxiety Self Help
Can Change Your life

Imagine what a difference finding the right social anxiety self help can make to someone who is terrified of going out and being put into social situations.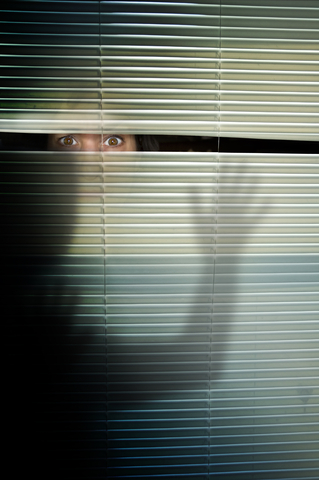 Some people think that  you can cure anxiety by simply popping a pill. But that is not the case. True: some medications and supplements can alleviate symptoms but not only do the symptoms return when you stop taking the drugs, the risks and possible side effects are quite alarming.
Typically people seeking social anxiety self help, have very powerful imaginations. They are very good at creating all kinds of "horror movies"  in their minds.  And it is precisely this power- that they already possess - that can be redirected to reduce fears and social phobias.
Over the years I have seen hundreds of people cure themselves of all kinds of anxiety and even stop panic attacks, using mind power techniques like  hypnosis, meditation, auto suggestions and other and mind tools. 
What is social anxiety?
People often use words like stress or anxiety rather loosely in modern conversations and we really shouldn't. It causes confusion and a lack of clarity about the true meanings of these words.
Social anxiety disorder, especially, can be a very challenging thing to experience.  Yet it is possible, using the power of the mind to reduce or even eliminate it.
It is not uncommon for people to have a little self consciousness or nervousness in certain situations like public speaking, going on a job interview, or attending a new school or job.  But when a person becomes terrified,  incapacitated or consumed with discomfort just thinking about it, then help is needed.
And there is nothing more powerful to help you than your power of mind. 
"No way," you might think, "I have been experiencing anxiety in social situations from my very first days of school...I have been seeking social anxiety self help for years …. there is no way it can just be erased!"
And right there is one of the strongest pieces of evidence that it can be managed and even possibly, erased. The self-limiting thoughts and the reinforcing mindset expressed in the simple declaration above, are an example of "what we think, we make real".
Consider that the typical stress or anxiety reaction involves thoughts, but also causes bodily reactions. The heart races, the skin perspires, bodily functions are affected, and we might even feel an overwhelming urge to "run". This is what experts describe as our human "fight or flight" response, and it comes with a surge of adrenalin that enables us to use a burst of running or to attack and fight.
Mind Power Fuels Social Anxiety

Social anxiety works something like this:
You know that you have a social event that you must attend the next day. Enter Imagination… The night before you toss and turn, you worry, your mind just fixates on this upcoming event and your imagination produces all kinds of scenarios of things going wrong – even when you finally drift off to sleep, it sabotages your dreams.  You wake up exhausted. 
If you manage to get yourself up and out— you're exhausted and your imagination is still racing, creating worst-case outcomes.  You arrive tongue tied, sweaty, and fighting an urge to leave as soon as you enter.
This is all due to the power of the mind. Specifically, the power of imagination. You face no dangers, no threats, and yet your bodies fight/ flight response is going berserk --  many hours before, during, and even after it is over. If you have had these types of experiences, you undoubtedly need social anxiety self help.

As importantly you need to realize that you have incredible mind power.  The goal is to get your power of mind working for you. Not against you as it  is now. That is what mind power techniques like autosuggestion and self hypnosis can help you do.

What you DON'T want to do:
There is a real danger of social anxiety forcing you into a life of seclusion. After all If you don't "take the risk" of socializing, you won't have all that terrible discomfort. But while that may  make you feel "safe", it puts you in real danger of becoming mastered by mind – rather than using the opportunity to master your mind and reclaim your power. 
The time to seize your life, is now! And you may be surprised at how much easier a few basic mind power techniques can make your life.

How Social Phobia gets reinforced
Often parents and other adults with good intentions reinforce social phobias in children by trying to protect them from uncomfortable situations. For example, you may have been a very shy child, and so you tried to avoid interaction in social settings from an early stage. These associations are rooted deep within your psyche  and may not be in your conscious awareness
Inadvertently, people close to you may have enabled this behavior and allowed it to become a pattern in your life. This may have reinforced your fear in social situations.. Perhaps the pattern established a sense of dread or pressure, and your subconscious mind is clinging tightly to this pattern.
Fortunately, even if  social anxiety has led to you avoiding interaction altogether, you can use mind power techniques like hypnosis to overcome it.  Yes of course, it can take a while but you CAN manage stress and anxiety with the power of your own mind.
 SOCIAL ANXIETY SELF HELP STRATEGIES
How to Overcome Social Anxiety

The first thing I suggest for social anxiety self help is to DECIDE you will overcome the problem. This may seem simple, but it is the most important first step to self help of any kind. It is simple -- but not always easy.
The next step is to become aware of your thoughts.
Few of us realize how quickly we allow our brains to spin out disasters and fearful situations, and this is the leading reason for harmful anxiety responses. 
Learning how to think positive, use autosuggestion   and relax the mind, is recommended for calming anxiety and essential if you are seeking social anxiety self help.
If you think about a social situation and begin to grow tense and nervous, STOP!  Look at what it is you are imagining.  It is not being in a room with people that is causing your problem.  It is the power of your imagination creating disasters in your mind.  
When you realize this, relax your mind and body -- and IMMEDIATELY change the scenes and/ or conversations that are playing in your mind. Just as your imagination can produce anxiety scenarios, it can also create soft, quiet and relaxing situations -- even the most serene place you can imagine.  You might be surprise at how quickly your feelings can change when you change what is going on in your mind.
Once you are more aware of your thinking, you can reprogram your mind to respond more appropriately. 
Begin by taking a few deep breaths each time you experience a pang of discomfort brought on by social anxiety. Then use visualization and imagination to MODIFY your imaginings.
Create your desired behavior in your mind first:
Would you like to be comfortable standing on your own or approaching people? Visualize it. Would you like to be able to meet friends or go on dates? Visualize it. 
With mind power techniques self hypnosis and visualization techniques, you can you tap into the power of your mind and use them to create your best life  -- free of anxiety.
Please also see this article on How to Overcome Social Anxiety: 5 effective Strategies

More About Relaxation, Anxiety and Stress Reduction

---