Ten Home Remedies for Anxiety
(100% Natural and Proven)


If you are looking for home remedies for anxiety, you are not alone. Anxiety affects millions of people. In the United States alone, it is estimated that 40 million adults and 1 in 8 children suffer from anxiety.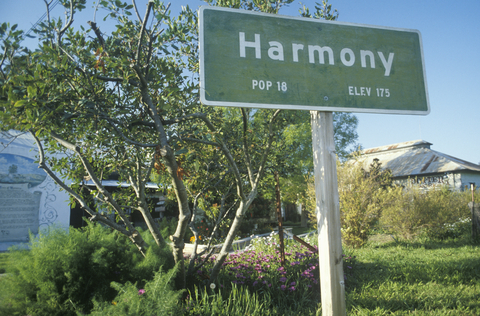 Anxiety can make it impossible to do everyday things like go to the store, go to work, or even just get out of bed. Anxiety can be triggered by something as simple as a scene in a movie on TV or the phone ringing.
Some people find medication helps control their anxiety, but for many people the side effects of anti-anxiety drugs only make things worse. The home remedies for anxiety that I am sharing here, are proven to be safe and effective. You can also find natural supplements for anxiety, scientifically proven to work, here.  However my expertise is in using mind power techniques as home remedies for anxiety, so my advice should not be considered a substitute for medical care or psychological counseling.
Self-help for anxiety needs to be customized to suit you and your needs.
I recommend trying different anxiety relief and mind power techniques to see which ones work the best for you.
Using deep breathing, meditation, and relaxation techniques can help you overcome that familiar tightening in your chest and pounding in your ears that occurs whenever an anxiety attack starts. Here are some of the most popular natural home remedies for anxiety.
10 Home Remedies for Anxiety
1. Breathing exercises:
Breathing is the most natural thing on earth. But when you start to feel anxious your breath becomes short and shallow.  This increases anxiety because your body will not be getting enough oxygen. Neither does the executive center in your brain.
When oxygen is not flowing, because you are not breathing properly,   anxiety can spiral out of control. Knowing some simple breathing exercises can really help you.
There are many deep breathing techniques to help with anxiety. The simplest one is just to focus on your breathing and take 20 long, deep breaths. Slow down the inhale and especially the exhale.  Close your mouth and breathe through your nose, if possible.
When those 20 breaths are done you should feel calmer. If you are still feeling anxious, repeat the 20 breath cycle until you feel the anxiety going away.
Rehearse this breathing exercise several times NOW. That way, when you have a future need to use one of these home remedies for anxiety, you will KNOW exactly what to do.
If you have a smartphone you can download free stress and anxiety apps that will guide you through breathing exercises to help you calm down.
2. Stress and Relaxation Techniques
Practicing relaxation and stress relief techniques on a regular basis, has a very positive effect on general health because they help  strengthen your immune system. Used on-the-spot for anxiety symptoms, they can also produce moderate, short term results.
Many people who suffer from anxiety often also develop heart and stomach problems.  Stress relief and relaxation techniques, including self hypnosis, meditation, and hypnosis are proven to be effective in the treatment of heart disease and inflammatory bowel disease.
People practicing relaxation exercises, who undergo breast biopsies, dental treatment and other medical procedures, tend to have better outcomes  than those who do not. If you tend to get anxious in those types of situations and/or you suffer from other health problems, some form of regular relaxation techniques should be in your arsenal of home remedies for anxiety. If you are interested in my guided audio, you can get it here.

3. Meditation
Daily meditation, even mindful meditation, is one of the best home remedies for anxiety. Guided meditations can be very useful for people who have never meditated before. You don't need to meditate for a long time to get the calming benefits of meditation.
Just taking 15-30 minutes each day to quiet your mind and body by listening to soothing music, paying attention to your breath, and calming your thoughts is enough. Regular meditation will help alleviate stress, improve concentration, and help you sleep better.
4. Keep a journal
Writing out all of the things that you are anxious about is a very good way to stop being afraid of them. When you name what you are afraid of,  and examine it on the page, you are taking away the power of that fear.
When you get up in the morning,  grab a notebook and a pen and do three pages of stream of consciousness writing. Don't stop to think about what you're writing. Just write. Write out everything you are afraid of. Write out everything bad that could possibly happen. Write out all the things that are stressing you out or making you sad. When you close the notebook, picture yourself locking away all of those fears and anxieties. Putting them on paper will help them seem less overwhelming and scary. It is amazing. But you have to experience it to appreciate it.
5. Physical activity
Exercise can be a great way to deal with nervous energy and help your body deal with chronic anxiety and stress. When you are anxious, your body pumps adrenaline through your system to help you stay alert and aware of any threats. After a while, prolonged exposure to adrenaline starts to wear on your body. Regular exercise will increase your body's production of soothing Serotonin and help your body recover from the ravages of stress.
 You need at least twenty minutes of activity for your body to release endorphins, but that doesn't mean you have to be a fitness freak.

Even focused exercise like gentle yoga or Tai Chi are  good for the central nervous system and help keeping anxiety at bay. If you want to exercise, but lack the motivation, try these exercise motivation tips.

6. Acupuncture
Acupuncture, an ancient Chinese medical practice of inserting needles at precise points on the body to regulate energy flow,  has been proven in treating anxiety disorders. While not exactly a "home remedy," you can avoid the dangerous risks and  side effects of anxiety drugs with a safer type of "medicine."
7. Self hypnosis
Self hypnosis is simply a process of deep relaxation and focus that helps you gain mastery over your mind and thinking processes. In my opinion, it is the most useful tool to cope with any challenges life deals you. I don't say that it is a cure all, but it can help you achieve better health, more fulfilling relationships, and a higher level of success at work. Learn more
8. Natural Herbs and Botanicals    
If you walk the aisles of a health food store, there is no shortage of products claiming to help with anxiety. However there are only five scientifically proven, natural botanicals that I have found in my research, to be effective in the treatment of anxiety.  More about these natural supplements for anxiety here.
(If you know of others that are PROVEN effective, please share the INFO WITH US.)
9. cognitive-behavioral therapy
Cognitive behavioral therapy (CBT) is different from other psychotherapy treatments. With CBT patients and therapists work together on raising awareness of the patient's thoughts, beliefs and feelings. They examine patterns of thinking that lead to self destructive behavior and they work together to change those patterns.
10. Hypnotherapy
Like cognitive behavioral therapy, mind power techniques like hypnotherapy can help people get to the root cause of their problems. In hypnosis, with a skilled therapist, patients are very focused and have better access to memory.
A good therapist can quickly get the patient to "step out" of  traumatic events from their past so that they can still benefit from the perspective and the learning -- without having to endure the intense feelings of reliving the experience in a conscious state.
Listening to guided hypnosis programs are also soothing home remedies for anxiety.
More about Calming Fear and Anxiety

---