Depression and Anxiety Medication: Risks, Side Effects and Alternatives
It is amazing to me how many SMART people turn to depression and anxiety medication without investigating the risks, side effects and yes, the alternatives, BEFOREHAND. Especially when their symptoms are relatively mild.
Let's face it, no one wants to feel bad. And if you can take a small little pill to put on a happy face, why not? After all, millions of people do it, so it must be okay. Really? Read on.
| | |
| --- | --- |
| What I'm going to share with you here is not meant as a substitute for medical advice. And please,  if you are already taking a form of depression and anxiety medication, for goodness sake, do not stop or change your dosage without consulting your doctor. Doing that can be dangerous and bring on a whole range of unforeseen problems.. | |
That being said, I'm not suggesting that depression and anxiety medication should never be prescribed, or that they should only be taken as a last resort. But for goodness sake, if your symptoms are mild or cyclical, look at the dangers and explore healthier, holistic and self help alternatives that help you relax the mind FIRST.
Some of those alternatives, like hypnosis for depression and psychotherapy can not only help you manage the symptoms, but also address the cause – something that no depression and anxiety medication does. And because those meds can be so habit forming and hard to quit, doesn't it make sense to KNOW what you are getting into and look at your options before deciding?   (You can read more about depression and hypnosis here)

Trust me, I had a friend who I thought may be showing early stages of Alzheimer's, becoming really forgetful, losing her balance, and having a lot of emotional upset and agitation. Took a long time to figure out that it was the meds… So be informed! At least KNOW what the side effects CAN be, so if you experience any of them, it doesn't take you months or years to figure out what if going on.
Depression and Anxiety Medication Merry Go Around
Anti-depressant Side Effects
Many anti-depressants alter brain chemistry. Just the thought of it makes me crazy.  The side effects include nausea, increase in appetite, weight gain, dry mouth, fatigue, dizziness, constipation, sexual dysfunction that can last for infinity  – and yes you guessed it, ANXIETY.
That is why physicians tend to prescribe anti-anxiety meds to complement anti-depressants. And the anxiety meds often make you feel depressed. Great for pharmaceutical companies and the medical industry. Not so good for you.
Anti- Anxiety Side effects
Like anti-depressants, anti-anxiety meds can have many side effects. In my opinion, the most dangerous of all, is that they are habit forming. Many people get hooked both psychologically and physiologically. Who doesn't just want to pop a little pill to feel better?  It takes work to find healthy alternatives to manage stress, change your lifestyle and employ the power of positive thinking….
There are many different types of anxiety medications such as benzodiazepines (Xanax, Valium, Klonopin, Valium, Lorazepan etc.)  anti-depressants and beta blockers.  Benzodiazepines can be very effective for sudden onsets of anxiety, like panic attacks, because they work quickly, within 30 minutes. But you need to think twice before turning their use into a daily ritual.
Long term Benzodiazepine users are often depressed and have suicidal thoughts. Common side effects of anti-anxiety drugs include memory loss, nausea, clumsiness, fatigue impaired thinking, weight gain, vision problems, sexual dysfunction and lower IQ.
The one thing all depression and anxiety medication have in common is that when you stop taking them the symptoms return.
So what are the alternatives?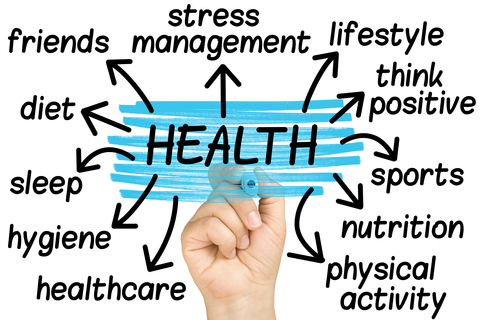 We all need to look at ways to manage stress in everyday life like exercise, positive thinking, and other strategies you can find on this site. Make the lifestyle changes you need to make starting NOW. 
Holistic alternatives or ways to supplement to depression and anxiety medications include hypnosis, behavioral, cognitive and therapy, relaxation techniques, self hypnosis, meditation, yoga and acupuncture. 
More About Emotional Freedom

More about Calming Fear and Anxiety

---