Millionaire Mind Power:
If You Don't have this One Skill You Wont make it to Your destination

In a previous millionaire mind power article, I talked about three secrets to creating a lasting prosperity mindset. Today I want to share the one core skill that will make it possible for you to make those changes you need to make -- or not.

Imagine that you get up one morning and find shiny new BMW parked outside your home. It is a gift from your best friend who just won the lottery. 
You look at this sparkling, powerful car and can't wait to drive it.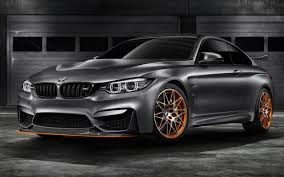 Then your friend says, "There is one little problem with the car -- the steering wheel keeps falling off."

Now, would you want to drive that car? Of course not.
Being able to steer is so important for reaching your destination, let alone maintaining your physical safety, that you wouldn't dream of going anyplace in that car. No matter HOW expensive and powerful it was, you might as well not leave the driveway.

A shiny new BMW is not worth much without a steering wheel. Neither are your millionaire mind power ambitions without your ability to focus.

Having the skill to direct your attention determines what gets done, how you feel about what gets done, and when you get things done.

You can have all the millionaire mind power techniques, skills, mind tools, contacts, motivation and opportunities in the world, but without your ability to focus, you will never achieve your full potential.

Have you ever met someone who has high intelligence, terrific people skills and all the opportunities in the world, and still is not living up to his or her potential?
Sure, we've all met people like that. They have the raw material for massive success, but haven't figured how to make millionaire mind power work for them. So they just go on feeling frustrated and undervalued.
There are other people who seem to have limited opportunities and intelligence, and lack refined people skills -- yet they create lives that are the envy of everyone they know.
Maybe you've even looked at someone like that, and asked yourself, "I'm smarter than she is, I'm friendlier, nicer, taller, better-looking -- What does she have that I don't have?"
What do they have that you don't?

The answer is focus. Your ability to focus is the core skill that makes every kind of success possible. It is the steering wheel that directs your thoughts, actions and emotions.
That is why we put so much into sharpening the focus of Mind to Succeed participants. It makes it easier for them to learn everything else.

Focusing means centering your attention on what is important to you and keeping it there. To be able to steer your attention, no matter what is happening to you, near you or around you, is the difference between living the life you want and just living the life you get.

Successful people learn to direct their millionaire mind power to what they want and keep it there. That is why my coaching clients hire me.

For Information on
personal or Group  coaching

Schedule an appointment with Mandy here

Millionaire Mind Power: 4 ways to Improve Your focus

Start your day with a meditation or self hypnosis exercise
Keep your phone, devices and other distractions habitually turned off during work hours. (You can choose specific times to check your messages so that you don't miss anything important.) This is the only way to stay present in our A.D.D. world.
 Begin your work day by identifying the three most important things you want to get done that day.

Perform a mind dump and clean sweep weekly. (More about this soon. Make sure you are subscribed to the blog so you get our updates)
More About Millionaire Mind Power Techniques

If you find these Articles helpful, please share the site with your friends
(And subscribe to my blog)

Thank You!!
---