Why Learn Self-Hypnosis? 


Like it or not, self-hypnosis is already at work in your life. if you have ever mentally talked yourself into or out of anything, you have used self hypnosis.

The problem is that all to often we sabotage ourselves because of our unconscious conditioning. By learning auto-hypnosis, you can use the natural power of your mind to support you in reaching your goals.

When you learn self hypnosis you can more easily make habit and behavior changes that lead to a happier, healthier more successful life.
Many bad habits, destructive behavior patterns and harmful thought processes are rooted in the past, buried deep in our subconscious minds. Through hypnosis we are able to get to those parts of our consciousness that we can't otherwise get to, and make lasting changes.
Ten Frequently Asked Questions About Learning Self-Hypnosis
1. What kinds of things will I be able to do when I learn hypnosis?
Lets put it this way, anything you USE your mind for can be improved with the training. Learning self-hypnosis is merely learning how to better use your brain and mind.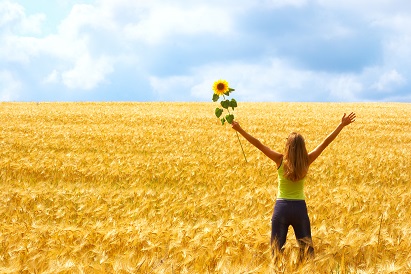 Change limiting beliefs

Perform better in sports or work




Rid yourself of stress and anxiety




Get an energy boost without needing caffeine or drugs




Improve rapport & communication




Find the root cause of problems




Find lost objects




Improve memory and learning




Enhance your sex -life




Feel happiness from within




Overcome writers block




Increase concentration




Improve grades




Tap into your own spirituality



To learn a bit more about how it works you might also enjoy this page,  what can self help hypnosis really do?
2. Do I need any special ability to learn hypnosis?
Anyone can learn self-hypnosis with enough desire, the willingness to practice, and a competent, experienced teacher.
3. What specifically do I need to learn to practice self hypnosis?
How the unconscious mind works


How to enter soothing levels of mind on your own


Deepening techniques to access more of your mind


Techniques to help you get the outcomes you want, such as suggestion, imagery, the use of metaphors. It is also useful to learn some NLP techniques and Silva Method techniques


How to exit
4. Is it better to learn from an audio program, in a class or work with a hypnotherapist?
It is not an either or. You may find that you can go deeper and experience more therapeutic benefits when working with a skilled hypnotherapist. You can work with a skilled therapist in your own home by using with audio's produced by a trained hypnotherapist.
You can also take an online training program

Want to see what self-hypnosis instruction looks like? Check out our 5 favorite techniques for induction.  Self-hypnosis instruction. 
Also, guided hypnosis audios can be targeted at the specific problems you want to resolve. Not only will it be less expensive than working with a hypnotherapist but you will also have the audios to listen to over and over again.
5. How can hypnosis help me lose weight?
Many weight problems have their origins deep within the psyche, from experiences of the past. In addition to making it easier to change your eating and exercise habits, when you learn these techniques you can use them to change your self-image and your relationship to food. More information on hypnosis for weight loss.
6. I have heard that hypnosis can help you improve your intuition, is that true?
Intuition is natural to all of us. It is an innate function of the right brain hemisphere which is most active during childhood. Just like you can lose muscle when you don't use it - and you can build it back up again when you exercise, you can lose and regain your intuition. Many self-hypnosis techniques that involve imagery, visualization and imagination, stimulate right-brain functioning so it is natural for your intuition to improve over time.
7. I have heard that you can get 'stuck' in a hypnotic trance, is that true?
No, but you might fall asleep. Then you WILL wake up.
8. Can I regress to a past life when I learn hypnosis?
Many people have reported past-life experiences, and while many people believe in past lives, there is no scientific evidence that supports the theory. 'Past-life experiences' could be actual memories or they could be helpful imaginings created by the mind to help solve a problem. Either way, the experiences tend to be useful.
9. Can I learn self hypnosis online?
Yes, keep reading. You can take self hypnosis training online via the web or via downloadable audio. 
10. Are there special techniques for sleep or insomnia?
Yes. Please read this article, self hypnosis for sleep
More On Self Hypnosis

---