A Personal Development Plan  Can Put Your Mind Power on Steroids


Do you really need a personal development plan? What if you are already  a student of mind power techniques, isn't that enough?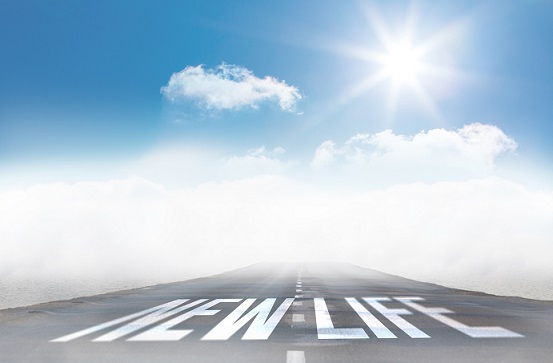 Let me tell you what happened to friends of mine, a young family from  Washington D.C.
The husband planned a weekend get-a-away to a cabin in the woods, two hours north. The plan was for the wife to pick up her daughter from school and meet the husband at the cabin before dark.
Two hours into the road trip, the sun was beginning to set but nothing looked or sounded familiar. The landmarks her hubby had given her weren't anywhere to be seen...
Long story short, she had relied on her GPS to get her to her destination. She "hadn't had time" to look at a map (or check the address.)  When she entered the destination in her GPS before leaving home, she left out a small, yet critical, piece of information. The GPS was leading her to the address she had requested -- in another state. Her GPS did what she asked it to do and she drove two hours in the WRONG direction!
Life is too short for you to leave your dreams to chance!

---
As Benjamin Franklin put it:
"If you fail to plan, you are planning to fail."

---
In my teachings, I talk a lot about mind power techniques like  visualization. Creating  a personal development plan will give you a road map to visualize so that you reach your goals easier -- with a lot less hassle and a lot less stress.

A personal development plan does not mean that you cannot change your mind about what you want. It simply keeps you moving forward. It sets your course and gives you a map to follow. You can always make course corrections down the road. 

By thinking things through and visualizing your path, you will avoid many mistakes along the way.  

5 Step Formula for Creating a 
Personal Development Plan
1. Know your

starting

point

.

The first step to creating a personal development plan is get a true assessment of where you are at now.  When coaching my business clients, we call this part of the planning process a SWOT analysis.
SWOT is an acronym for strengths, weaknesses, opportunities, threats.

The first two items deal with what is internal i.e.  inside you. The second two relate to external factors. So for example, strengths of yours might be that you have a friendly personality, good presentation skills, and/ or in  good health. Weaknesses might include things like a tendency to procrastinate, lack of focus and/ or lack of follow through.
Opportunities might include relationships with well-connected people, and/or business, career and educational opportunities. Threats could include things like the competition, economics and regulations.

When it comes to personal development, look at all the areas in your life. Think about what you are good at; what makes you happy -- and what of those things you already have.
Don't just look at what you are lacking. Gratitude is an important aspect of personal development. Always remember to give attention and appreciation to the good things in your life that are already there so that you keep them

2. Set SMART Goals

.
SMART goals are goals that are specific, measurable, actionable, realistic and time focused. So ask yourself:

 Where do you want to be three years from now?

What do you want to do, be, have? Look at your life - spiritually, mentally, physically.

Consider your job, your career, relationships, interests,  hobbies and toys. Set goals for yourself in each of those areas.

3. Bridge the GAP
We started off with an honest self assessment. Then we established your goals.
The question you need to ask yourself now is, "What skills, resources, or mind power techniques do you need, to help you get where you want to go?"
Make a list and consider what the investment of time and money might be, in order for you to acquire those resources. Where appropriate add the resources to to your list of goals.

4. Set Yourself UP For Success by breaking your big goals down into smaller more manageable outcomes

If you have big long term goals, break them down into smaller, more manageable pieces.  Success breeds success. In other words the more successful you FEEL, the more successful you will behave. And the more successful you will be.
Why wait for a whole year to feel successful, when you can accomplish goals every month, every week -- and even every day?

Remember, your goals should be specific, measurable, actionable, realistic and have a time frame.. You may have many goals but choose the three to five most important ones.
Look at each of your important goals one at a time. To make that goal happen -- where do you need to be one year from now?
Set your one-year goal for that objective. Then ask. "where do I need to be in one year from now to make this goal happen?"  Do the same thing for your six-month goal,  90-day goal and finally your 30-day goal. In this way you will have milestones for each of the major objectives you want to achieve.

5. Use Mind Power to supercharge your goals

 Use Mind Visualization in a relaxed focused state. Consider learning mind power techniques like  self hypnosis or meditation for mind programming. Above all , stay positive and motivated.

A personal development plan,
combined with mind power techniques
such as self hypnosis
and mind visualization will
get you to your goals quicker --
in a relaxed, focused state.  
More on life Purpose and Goals

A Personal Development Plan Puts Your Mind Power on Steroids

Mandy's Life Purpose Connection Audio Program

---