Overcome Anxiety While Driving:
Autosuggestion with Breath Technique
Many people experience anxiety while driving. If left unchecked, the feeling can become completely overwhelming. Especially when people perceive themselves as trapped, in a fast-moving situation that they can't control.

Anxiety while driving, is not only uncomfortable and unhealthy, it is also potentially dangerous because your body goes into fight/flight mode. And people simply cannot make good decisions when stress levels are high.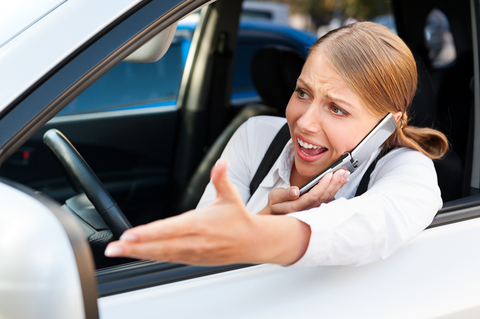 The good news is that we have mind power techniques available to us that can help you calm down and see things more clearly.

Obviously, the best-case scenario is to manage stress and anxiety so it doesn't get out of control in the first place. A Harvard Health study found that 75% of the people they studied, experienced moderate to high levels of stress. But when taught mind power techniques to control it, 50% did so well that they were able to get off their hypertension medication. 
But that may not seem immediately helpful to people when they are on the verge of panic. Especially in a fast-moving vehicle.
So, today I want to share a strategy that has been very effective in helping my clients overcome anxiety while driving -- whether the anxiety is situational, such as going over a bridge, or being on a fast-moving freeway -- or more generalized.

Like all worry, the root of anxiety while driving, is fear. That is because our brains are wired to keep us safe. But your brain doesn't know how to distinguish a real threat from one you are simply imagining.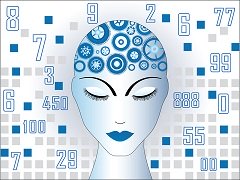 Most fear is a result of imagination. You imagine the bridge falling down, or your car stalling amidst fast traffic, or a truck crushing you, or some such thing. And yes, any of those situations actually happening would put you in physical danger.  BUT they are not happening.  NONE OF THAT IS REAL.  You probably have better odds of winning the lottery. It is just your mind making stuff up.
But you CAN stop it. Here is how:

Calming Anxiety While Driving: Autosuggestion with Breath Technique
The good thing about this exercise, once you know it, is that you can practice it while driving with both hands on the steering wheel.
Focus on your breath and consciously slow it down and deepen it.
Breathe in to a SLOW count of about 4 filling your belly and lungs. Breathe out to a slow count of about four (Repeat several times).
Continue breathing in this way and redirect your mind with autosuggestion.
Note: it is important to use progressive auto-suggestions, by beginning with the comparative form of the adjective so your mind can adjust to the change.  If you simply claim that all of a sudden you are fine, your brain typically will not believe you.
The truth is that your slower, deeper breathing will help you feel better by sending oxygenated blood to the parts of your body that need it. And as you focus on your breath and auto suggestions, your mind is no longer imagining worst case scenarios and you allow it to relax.
Notice I said "ALLOW." That is because peace is your natural state of being. You don't have to do anything but allow yourself to relax.

Application of
Auto-Suggestion with Breath Technique

While taking slow deep breaths, tell yourself that with every breath you take, you are feeling calmer, more comfortable and relaxed. [Make sure you are still breathing slowly and deeply].
It will go something like this:
Every breath I take, helps me to feel calmer, safer and more relaxed . . .I am feeling calmer, safer, more relaxed... I feel better and better with every breath. . .Calmer, safer, more comfortable and relaxed. I am feeling more at peace . . . more in control  Calmer, more comfortable, more relaxed . . . calmer, safer, more relaxed. I am calm and focused. I feel better and better. I feel good. I feel safe I am in control.
The words above are just examples. You do not need to learn them verbatim. Use positive affirmations that resonate with you, but be sure they are stated in the positive e.g.  "More comfortable" rather  than "not in pain," or  "more focused" rather than "not distracted."  
Remember to begin with the comparative form of the adjective before moving to the end result.
The above technique can be adapted to any situation where you experience fear and anxiety.
Other Tips and techniques for Anxiety while Driving
If you are too anxious to drive, pull over, get to a safe place and stop your car. Use The Two-Hand Stress Cure.
Another tip for anxiety while driving is to play relaxing, classical music. You can read more about that here.
More About Relaxation, Anxiety and Stress Reduction

---