Stress Hair Loss:
Why it happens and how to stop it


Stress hair loss is one of the many physical symptoms of stress.

It's normal to lose a few strands of hair in the shower when you are washing your hair. However, if you notice large clumps of hair falling out when you shower or you find yourself pulling or picking at your hair until it falls out you could be suffering from hair loss due to stress.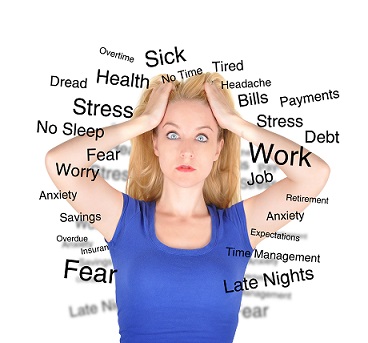 The good news is that stress hair loss can be stopped by learning ways to manage stress. When you make the lifestyle changes you need to make, often the hair will simply grow back on its own.

If you are experiencing stress hair loss, it is more than your hair at stake. Stress impacts every part of the body. It wreaks havoc on major organs like the heart but it also causes glitches and malfunctions throughout the body.

why Hair Loss From Stress Occurs
There are three reasons stress hair loss typically occurs. Either stress pushed hair follicles into a resting phase, or in more severe cases, healthy cells including hair follicles are attacked by the immune system. The third alternative is when the stressed out person literally pulls their hair out.

Immune system attacks hair follicles

Sometimes during periods of immense physical or emotional stress the body will signal the immune system to attack healthy cells, including hair follicles. When that happens, hair will fall out because the hair follicles are being attacked by the immune system. The body also could simply malfunction, causing the hair follicles to release hair. Don't be alarmed, because hair follicles usually DO heal and stress hair loss stops when you get stress under control. 

Stressed out People sometimes pull their hair out
Sometimes people who are stressed out engage in manic behaviors, like pulling out their own hair or eyebrows. This is a disorder called Trichotillomania. The root cause of this disorder is mental and many people develop this condition as a result of depression, abuse, and other trauma.
However, during periods of intense stress a person who has never exhibited the symptoms of this disorder before can suddenly start pulling out their own hair. Usually in that case when the amount of stress that the person is facing is lessened, the behaviors go away and the hair grows back.
But sometimes people who develop Trichotillomania as a result of stress will continue to pull their hair out after the stress stops. If you or someone you know are in that situation, rest assured you can stop it. See this article on habit change.

Stop The Vicious Cycle of Stress Hair loss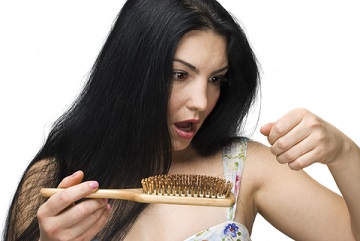 It can be terrifying to see your hair start falling out in clumps. That only increases the amount of stress that you are dealing with, which increases the symptoms and speeds up the stress hair loss. A vicious cycle.
So if you are noticing that your hair is thinning or if you are noticing more hair falling out in the shower there are ways to fight it. The most important thing you can do to fight stress related hair loss is manage stress effectively. 

How to stop stress hair loss
Eat better:
 If you are stressed out, you are probably craving high fat and sugary foods as a way to comfort yourself. You also are probably drinking more caffeine to compensate for poor sleep. But the worst thing you can do when you are already stressed out is add a bad diet to the mix.
When your body is stressed out it needs the vitamins and minerals from a healthy diet more than ever. Even though you may be craving comfort foods, make a conscious choice to eat more fruits and vegetables and lean protein. Cut back on the caffeine. Drink relaxing herbal teas instead. Improve the quality of your diet and you will notice a big difference in how you feel.

Get more sleep:
If you are stressed out, you are probably not sleeping well. The physical stress of not sleeping can increase the amount of hair loss due to stress. Personally I would avoid prescription drugs and sleep aids (I know too much about them). Use Lavender or Jasmine essential oil in the bedroom to soothe your mind at night. Or put some dried Lavender flowers in your pillowcase. A cup of chamomile tea or peppermint tea at bedtime can be very soothing. 
If you are having difficulty sleeping, as many people do, try sleep hypnosis or self hypnosis for sleep. 

Learn Mind Power techniques like Meditation or self hypnosis
Learning mind power techniques, like meditation, auto suggestion and self hypnosis, can help you relax and feel more in control. 
With self hypnosis you learn to gain control over body and mind while finding creative solutions to the problems you face. When you reduce stress, learn to respond more resourcefully to life's challenges, and relax deeply, you will stop experiencing stress hair loss. As importantly, you will enjoy life more. 

More Hair Loss Solutions
Read this article on ways to manage stress and find other solutions here.

More About Coping With Stress
---