mental health self help


If you are looking for Mental Health Self Help, you have come to the right place because this website is dedicated to your health, happiness and success.
Here you will find a large collection of healthy strategies and resources that can help you get into a better place mentally and emotionally without the risks and side effects of depression and anxiety medications.  I will direct you to some of them via links on this page.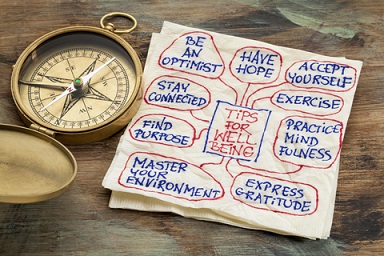 Please browse the website. You will find a lot of free resources, information and mind power techniques that can help you feel more relaxed, focused, positive and in control. Aside from general information, you can find specific instructions for learning how to relax, meditate, reduce stress, let go of resentment, get motivated, stop binge eating, and relieve anxiety. 

I am constantly adding pages to expand the Mental Self Help resources  offered here. If you subscribe to the RSS feed, you will be notified when updates and new items are posted.
| | |
| --- | --- |
| The first thing most people, looking for mental self help, typically want, are coping skills and that is what we focus on here. | |
Mental Health Self Help Resource List
These are the most frequently asked questions I get for mental health self help. Links to posted articles are provided.

More About Emotional Freedom

More about Calming Fear and Anxiety

Here is an important question for you
I want to ask you another question. Can you decipher the one thing that can help lessen all ten of the underlying Mental Self Help issues listed above?

Now I am not saying that one thing will cure all those problems forever and forever – but there is one secret power that can certainly make all ten of those underlying problems smaller, softer, less scary and less troubling. And yes in some cases disappear completely…

That power is in your mind, in your imagination. More specifically, it is about how you LOOK at things in your mind.

You may not yet be aware of it, but most of us think in pictures. If a scary movie that you see on TV can get your heart racing, imagine what can happen when you play terrible worries and "what ifs" on your mental screen in your mind. 

The truth is that you CAN deliberately change the mental images, feelings and sounds in YOUR imagination. By learning to do that you can create a different result.

How long does it take for this to happen? At some level, the answer may have ALREADY surprised you.

If this idea seems a bit trippy or difficult to grasp, don't be concerned. You don't need to understand it for mental health self help to work, you just need to practice the easy exercises I give you and apply them as instructed.

Unless you have a pressing problem that one of the other links above will help you solve immediately, let's begin by understanding the power of positive thinking.

Necessary disclaimer:
Please don't confuse the mind training skills or mental self help resources here with therapy or counseling.
While the mind power techniques offered here can help anyone feel better, they are not a substitute for clinical therapy.  I'm just saying….

Look back over the Mental Health Self Help list. Is what you need listed above? If not, please fill in the form below and let me know what you need. If it is an area of my expertise, I will advise you. If not, I will let you know that too.

Looking for something more you would like us to cover? Please let us know
---
You can also find other excellent self articles at selfgrowth.com