Anxiety Hypnosis:
just how Effective is it?

Would it surprise you to learn that anxiety hypnosis is considered by many medical experts as a "potent anti-anxiety agent" (Sunnen, 2014)?  Best of all, it doesn't have the risks and side effects associated with anxiety and depression medication.
When you understand the power of the mind,  and how you can tap into it with hypnosis and other mind power techniques, it won't surprise you just how much is possible.
Anxiety comes in many different forms. Understanding the causes and underlying factors, as explained in the article, self help for anxiety,  is an important part of solving the problem.
How People experience anxiety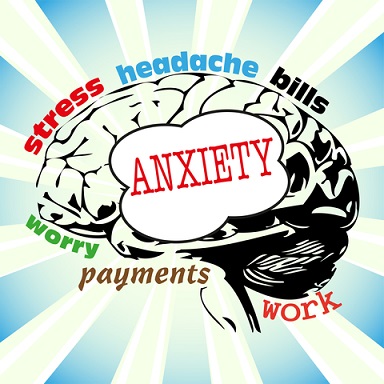 Some anxieties manifest as compulsive disorders, and some as adjustment disorders. People also experience anxiety differently.  There are three ways that this typically occurs.
Many people experience a general sense of fear, and this is described as a general anxiety disorder.
Some experience bouts of panic, but are for the most part calm between these moments of panic.
Some have multiple types of experiences that include a general sense of chronic fear along with moments of panic.
If anxiety manifests in many ways, and it varies from person to person, just how is it possible for anxiety hypnosis to help overcome it?
To understand that, we need to take a deeper look at just what is going on when we experience any form of anxiety.
How Anxiety hypnosis works
Let's say that you remember the first time you felt afraid of heights.
It was when someone took you to the top of a tall slide at the playground, and for no reason that you can remember, you were terribly afraid to get on that slide and whizz down to the bottom.
Perhaps you saw someone else fall? Perhaps you had already had an earlier scare that the ladder or slide reminds you, subconsciously, of?
Regardless of when that fear began, it is the remembered fear that causes you to hesitate at the bottom of the ladder, and which instantly pops into your head when you have to climb to a height as an adult.
What does that tell us? It tells us that the power of the mind can make anything seem real. Simply recalling a sense of fear when associated with something else - needles, tests, heights, bees, food, etc. will cause our bodies to react as they did when the triggering event occurred.
As I explain in my article on how to relax the mind, every time you experience angst over something that has already happened in the past, you are creating the same physiological damage to yourself – just as if the event were happening again. Instead, get into the habit of using auto suggestion techniques to help you relax, focus, and take control.

Anxiety hypnosis can help you get to the root cause of the problem and "reprogram your mind" for a different response. What I have seen work exceptionally well -- and almost instantly --with people who have this type of anxiety is a combination of anxiety hypnosis and the NLP technique.

| | |
| --- | --- |
| Anxiety hypnosis, and to a degree, self hypnosis for anxiety, naturally provide relief because they help you relax, focus, and reprogram the mind | |
thoughts and reality
When we are feeling anxiety we may be able to hide it completely. Though our heart is racing, our palms are sweating, and our thoughts are racing, we may be able to mask our fear and panic. However, it is there, isn't it?
It is holding almost all of our focus and we are barely able to keep it together.Why is this such a powerful thing? Because your thoughts create your reality.  No one else may see it, but because the experience is in your head you are feeling it -- and it is real to you.
The brain doesn't know the difference between your imagined or remembered event and the "real thing". It is treating the imagery in your head exactly the same as it would treat the same imagery were it occurring in the outer world.
That means one thing: you must watch your thoughts and discover how they are programmed for anxiety. With anxiety hypnosis you discover what triggers your panic. Then depending on the stressors, find ways to avoid them and retrain your brain to respond differently using NLP hypnosis, anxiety hypnosis, or self hypnosis techniques.
An important thing to realize though is that you are not going to solve any problems, until you accept them. Acceptance is typically the first step in learning how to calm anxiety.
How Self Hypnosis for anxiety works
Any type of hypnosis for anxiety -- whether it is self hypnosis for anxiety, or you are going through a  guided process -- takes you through a process of  deep relaxation and positive mental focus.
A regular practice of self hypnosis, not only relieves stress on a daily basis, it shifts your thinking to a positive focus. The power of positive thinking is truly remarkable and shouldn't be understated when it comes to mental health self help.
 Regardless of whether you opt for a counseling session, use the two handed stress cure,  or choose a guided anxiety hypnosis exercise to treat anxiety, I still recommend self  hypnosis relaxation techniques for managing stress on a daily basis to keep the problems in check.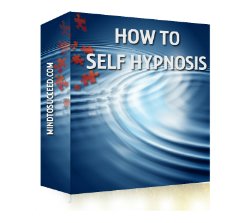 More about Calming Fear and Anxiety

More On Self Hypnosis Techniques

---