Self Hypnosis For Weight Loss, The X-Factor Formula


Self hypnosis for weight loss is not about repeating "I want to lose weight. I want to lose weight."
It is about making real changes in your eating and exercise habits by reprogramming your mind for positive, permanent change. It is about using mind power techniques to tweak your habits and behaviors so that weight loss happens more easily. 
Who hasn't had it pounded into their skull: diet and exercise, diet and exercise, diet and exercise?
Have you been on the weight loss merry-go-round and are you sick and tired of working hard at getting the body and shape you want, only to see it slip away again, landing you back to where you started - or even worse, bigger than before?
Don't you just want to scream, ENOUGH!?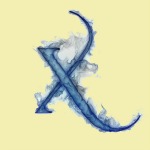 Well you have. By searching for self hypnosis for weight loss, you know that diet and exercise are just not enough.
You are ready for the X-FACTOR that will give you the weight loss success that you are hungering for.
The Secret To Self Hypnosis for weight loss Success
One of the secrets to weight loss is making your habits work for you. You want to shift those "not so good habits" into new healthier habits. And the secret to success is that you must change your habits at a subconscious level (using your hidden mind), rather than conscious level (using your active mind). 
Doing it at the conscious level - I have to diet, I have to exercise, I have to be thin - doesn't work and ends up making your life feel like a drag. 
You get that sense of hanging on for grim death and riding out the storm - which is why you always put the weight back on!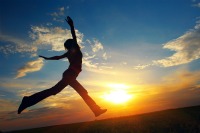 Using self hypnosis for weight loss is about changing habits at the subconscious level - because trying to constantly remind yourself to make 'good food choices', and all the while still hungering for the 'not so good choices' is constant hard work.
You have to always be on the alert, to remind yourself when you are about to, 'fall off the wagon'.
But, if you can get your subconscious (that part of your mind that does things on pure instinct) working for you ---aaahh, well now --- you have the secret to success.
Get this clear in your mind: if you have to think about something (conscious thought) that is HARD work. If you have something happening by instinct (subconscious thought) that is EASY!
So, if you've been wondering, "Can you really think yourself thin?" I'm here to tell you, that you have thought your way to success in the past and thinking yourself thin is no different..
There are things that you do day in and day out (that once weren't so easy for you), but now are just pure instinct...for example:
Remember that there was a time that you couldn't tie a shoe lace? Yet today you can tie a shoe lace without even looking at your shoe - these days you could be shouting at a teammate to run faster, to score a goal, all while tying that shoe lace!


You can probably get out of bed, have a shower and throw some bread in a toaster before you are even awake!


You can probably drive your car, talk to a friend and listen to some music all at the same time, right?
Once upon a time, these things were probably difficult and challenging for you. You had to think carefully through each thing you were doing. It took all your attention. But they are now all tasks that your subconscious mind does with ease - freeing you up to get on with the good things in life.
And, if you have to keep your brain on high alert to remind you to make good choices, it becomes draining to your energy and your soul...which is why we have habits.
Only Bad Habits Are Bad...
Habits are things that have become second nature - we really don't have to give them any attention - and they don't drain our energy.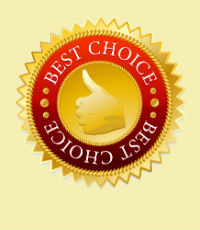 So don't let anyone ever tell you that habits are bad. Only bad habits are bad! Habits themselves can be very, very useful if they are working for you. They get the routine things in life done easily, freeing up your active mind (your conscious mind) to do the interesting things in life.
It's the same with your eating habits. You can take those bad eating habits and turn them into good eating habits... without having to painfully remind yourself that it is good for you --- you'll be doing it on pure instinct.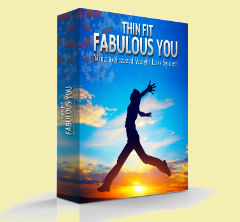 Even while using self hypnosis for weight loss you will still exercise and diet - but what the self hypnosis does for you is that it changes your attitude, your feelings, and your mindset. For more specifics and quick tips on fat loss check out this page on powerful-weight-loss-tips.com
Self hypnosis for weight loss helps you move from an "I have to do this," to an "I want to do this," mindset --and that is the secret to long-term success.
Your thinking, feelings, and mindset all become deeply ingrained habits that work for you ... so you get the body and health you desire.
You become a new you, you become the best possible version of you, because your mind is now focused in a new direction.
Ready to try some more self hypnosis for weight loss exercises? Hop over here,  and take a look at my Platinum Weight loss Program - that will really get your subconscious  mind fired up and working for you.
More About Hypnosis for weight Loss

If you are interested in ordering Mandy's Platinum Weight Loss Program, here is the link

More On Self Hypnosis

---