Lose Weight Hypnosis:
The Truth about What Hypnosis Can and Can't Do For You

Use the power of your Mind to Look and Feel Marvelous!
Let's get real about what lose weight hypnosis can and cannot do for you. 
Imagine you have a son who is struggling in school. You hear of this great  program on mind power techniques that helps kids do better at school and you send him there. He learns great skills to build his self-esteem, get motivated, create good study habits, better retain and recall information, and overcome anxiety in test taking.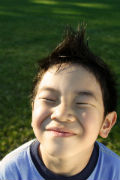 Those would be very valuable tools, wouldn't they? Not just for school but for the rest of his life
But instead of using those tools to create the habits and behaviors that would get him A's, your son expects that simply by visualizing himself doing well, he will.
No study or homework necessary. That would be ridiculous wouldn't it?
I have been offering weight loss through hypnosis programs for twenty years now and it boggles my mind, how many people believe that they can get hypnotized to lose weight - WITHOUT having to change any aspect of their own behavior.
They want to eat anything and everything, -- in massive quantities and never leave the sofa, and through a lose weight hypnosis program, their bodies will miraculously transform.
Seriously. That is precisely how some people expect to lose weight with hypnosis.
Lose weight hypnosis is very, very effective. But it is not magic.

If you take my hypnosis course, you are more likely to train your mind to leave food on your plate -- realizing you do not need to eat all the food you have taken -- no magic required. Just real solutions that will last a lifetime.
In the Thin, Fit, Fabulous You program we work on the root causes and contributing factors of the problem. You don't try to change the laws of nature. You change your mindset - your habits, response to stress, your food preferences, and your relationship with yourself.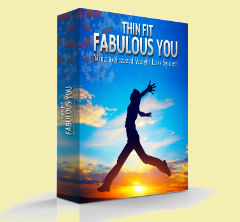 Most weight issues are rooted in past experiences and associations that people don't remember. Uncovering the root of the problems is probably one of the most valuable aspects of weight loss with hypnosis. It is something that no diet or exercise program can help you solve.
Losing weight with hypnosis is really the easiest (and perhaps only) way to uncover and change food habits created out of emotional needs.
Often just understanding the root cause of your behaviors is enough to completely reshape your life and body. But mostly you still have to break the bad habits which tend to have a life of their own - even after the reason they were created, no longer exists.
Hypnosis is great for controlling habits, building self-esteem , changing food preferences, resolving past traumas, increasing motivation, and helping you develop a pleasurable feeling toward exercise and physical activity.
Hypnosis can also give you tools for dealing with stress - a major factor in weight gain, belly fat in particular - and stress-related behaviors.
In the Thin, Fit, Fabulous You - lose weight hypnosis program, I will teach you other helpful techniques to use along with hypnosis techniques. I will teach you to use kinesthesiology and neuro-linguistic programming (NLP) as these will give you quick, easy strategies to use in the moment, on the go.
For example on Track 3, I offer a technique to eliminate compulsive thinking in less than five minutes. In the Thin, Fit, Fabulous You program you will also learn a great mind trick for changing food preferences on the go. In real life it works like this: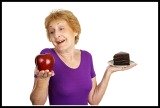 A waitress comes up to you and shows you a delicious looking dessert. Your mouth waters. You want it bad. So you do a simple mind trick, and in 2 seconds you have no interest in that dessert....seem impossible? I promise it's NOT.
I will give you the tools and they will be immediately available to you,no matter where you are, I will teach you how to use your mind with hypnosis!
Ultimately I want you to know that lose weight hypnosis will give you a whole tool box of resources and techniques; you will be able to draw on for the rest of your life. I want you to look and feel marvelous forever. Isn't that what you want too?
More About Hypnosis for weight Loss

If you are interested in ordering Mandy's Platinum Weight Loss Program, here is the link

---