How To Stop Emotional Eating
Do you want to stop emotional eating ? The kind of eating you do to help you feel better when all it does is make you feel worse?
| | |
| --- | --- |
| Many people were programmed in childhood by well-intentioned adults who taught them to eat everything on their plate, or unconsciously conditioned them to associate love with food. | |
Some people, like myself, took on our extra pounds after sexual assault,  as a subconscious way of  protecting ourselves.
Whatever the reason for your emotional eating, I want you to know that you are not alone and there is a permanent solution. I know -- I have been there -- and I have helped hundreds of people stop emotional eating. And we are cured.
That is not to say I never ever have an occasional piece of dark chocolate when my hormones are raging. The difference is I can have one piece and be satisfied.

You Are Not Alone
Some of us were traumatized when we were young. Perhaps it was bullying by school mates, siblings, teachers or we experienced feelings of failure. Perhaps it was the dreaded fitness tests in front of the entire class. Those kinds of upsetting experiences in childhood often create unconscious ways of acting out when we become adults.
The only way to effectively deal with these types of unconscious programmed behaviors, is to get to the root cause and make change at BOTH the conscious and subconscious level.  That is how to stop emotional eating.

| | |
| --- | --- |
| | Over the years I have worked with hundreds of people who have come to me to learn how to stop emotional eating. One student I was worked with, recalled a period of her childhood when she was being constantly teased by other kids. Every time there was an incident, her mom tried to cheer her up with ice cream and cookies. |
Fast forward to adulthood and guess what? Whenever she would get upset, you guessed it... ice cream and cookies.  

Her mom was doing the best she knew how but her child mind naturally came to form a direct association between emotional comfort and comfort food....
As an adult, her subconscious mind was running on an outdated program from childhood. With self hypnosis weight loss, she was able to re-program her subconscious mind and change her self-sabotaging behavior.
Once she got to the root cause and reprogrammed her child mind with adult wisdom, she didn't have to learn how to stop emotional eating. The behavior change was automatic

Another student had a different kind of 'aha' moment during the "root cause" exercise:

| | |
| --- | --- |
| She was a self-proclaimed workaholic, an overweight insomniac with high blood pressure. Her problem related to her work habits. She would go all day, never stopping to eat. | |
When she got home at night she was famished  and unconsciously gulped down whatever she could find.
By interrupting her subconscious mind programming her whole life changed.
She is so much happier. Her blood pressure is under control and she has maintained her ideal weight for over two years now. Everything gets easier when your mind power is working for you.

Aligning your Conscious Desires
With Your Subconscious mind Programming is
How To Stop Emotional Eating
It drives me a bit bonkers when people insist that diet and exercise are the only solution for weight loss. Of course they are important but what good are they if you can't stop binge eating, or you lack the motivation to exercise?
If you don't take the time to get to the root cause of  your habits and /or  address the triggers that causes bad behaviors, how will you stop emotional eating? It is such a waste of time and energy! What is worse, it will be another thing to feel bad about. 
In the Mind To Succeed Weight Loss System, I guide you through mental exercises that help you both identify and manage the weight factors that contribute to your specific situation, in a way that takes into account the undeniable fact that you are a whole wonderful, complex human being.
I've heard people suggest taking hot baths to stop emotional eating. Really ? How many baths can you take in a day! Relying on distraction is a hard way to live. . 
You always have to be on guard-- trying to stop  yourself from "falling off the proverbial wagon". Why not just relax and put your subconscious mind to work for you?
When you get your subconscious mind working for you --- aaahh well now --- you have the secret to success.
Ready to get started? We address how to stop emotional eating in depth  on our Platinum Version, head over here: Thin Fit Fabulous You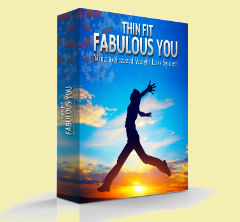 More about changing habits

More About Healthy Eating

Leave Emotional Eating and Return To Mind To Succeed Home Page
---