Natural Supplements for Weight Loss Boosted with a Dose of Self Hypnosis


Explore the lists of ingredients on most natural supplements for weight loss, and you will find compounds that are great at reducing cravings and suppressing appetite and even boosting the metabolism. 
It is true: "Proven" natural weight loss supplements can be  effective tools in your "arsenal." But on their own, they are unlikely to provide any measurable long-term support in terms of "lifestyle" changes.
If you are serious about long-term success in the weight loss battle, supplements and/or  vitamins for weight loss are fine, but changing your life habits, is really the only real solution.  It is not just eating and exercise affecting you weight, it is also about stress. Recent research shows a surprising correlation between stress and weight gain.

This is where self-hypnosis and mind power techniques can be put to use. You can use the power of mind through self hypnosis to enhance the results of whatever natural supplements for weight loss you choose and "stick to"  your regimen. Or you can use it by itself to speed your metabolism,  provide exercise motivation and  change your eating patterns.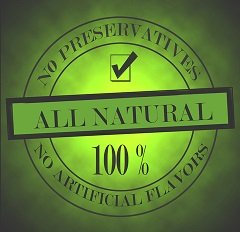 Lifestyle and Diet
Let's begin with a simple question: Why do people become "overweight"?
Whether it is because you have a sedentary lifestyle (such as being stuck behind a desk all day), recently had a baby, are experiencing health problems, or suffer from emotional eating, the real reason behind weight gain is eating more food than you can burn off.  You get heavier because you eat too much - or too much of the wrong foods -- or your body is producing too much cortisol.
We also carry excess weight because of our lifestyle choices. We might choose to eat unhealthy foods. We might skip exercise and sit on the sofa instead, and we might struggle with very common issues such as eating in order to satisfy something other than hunger. Regardless of these facts, the weight issue comes about because of our habits, the foods we choose, and how much of them we consume each day.
That being said, there are some easy things you can do immediately to speed up weight loss

Boosting Natural Supplements for Weight Loss with Self Hypnosis
In order to illustrate how self-hypnosis can be partnered up with natural weight loss supplements effectively, let's consider the example of Phil.
Phil commutes on a train for over an hour each way on a daily basis. He works at a very successful firm, and he loves what he does. However, he is typically on his butt at his desk MOST of the day EVERY DAY
Over the years, he has put on more than twenty pounds and his health was affected by it. His doctor recommended he make the appropriate lifestyle changes.  He started packing his lunch, researched and purchased natural supplements for weight loss to boost his metabolism. He even began taking long hikes on the weekends.
Still, the weight wouldn't budge. He realized he needed more life-style changes such as eating less, more often of the right types of food and a regular exercise regimen.  He knew it wouldn't be easy to integrate those changes into his daily routine so he began to explore the idea of self-hypnosis as a way to help make those lifestyle changes.

Phil recognized that there were two things keeping the weight on his body -
Too much food at each meal and giving in to cravings each day.
He dreaded exercise
A self-hypnosis program opened him up to the power of mind. He learned that he could use relaxation, positive self-talk, and specific self-hypnosis and mind power techniques to eliminate his attraction to the smell, taste, and texture of the snacks that were his downfall.
He learned that with the power of mind, he could reward himself with something other than comfort food on his ride home.  Instead he could catch up on reading, unplug from work thoughts, and relax his mind and body. It was an opportunity to rejuvenate himself completely so that he could more fully enjoy his personal life when he got home..
Soon, he lost the weight and was more enthusiastic about exercising each morning than he had ever thought possible. With the power of self-hypnosis, he eventually stopped needing other natural supplements for weight loss, because he had harnessed the power of the mind to make radical changes to his overall lifestyle and mindset.
Are you ready to lose weight naturally, safely, and permanently? Consider self-hypnosis for weight loss as a key to success.
Other Weight Loss Articles to enjoy:
Learn more about my Thin, Fit Fabulous You Weight Loss System
---