Mindful Meditation Helps
Let go of Resentment and Pain
If you know something about mindful meditation,  it is easy to understand how it helps you cope with stress. But you may be curious how you can use it to let go of resentment and/or pain. (If you are not already familiar with meditation techniques, I recommend starting with this article on How to do Meditation.)
Simply put, the purpose of mindfulness is simply to be fully present in the moment with total acceptance of whatever is going on – without resistance.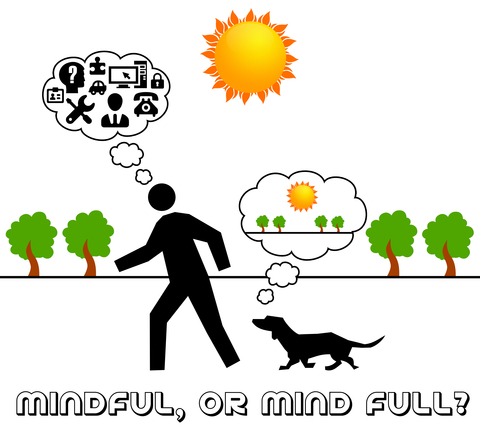 Mindful meditation is different from other types of meditation where mind power techniques are used to cause a change of state -- like that of relaxation, healing, goal achievement or heightened state of consciousness.
Mindfulness is about being in the moment, fully feeling whatever is going on – and being okay with it.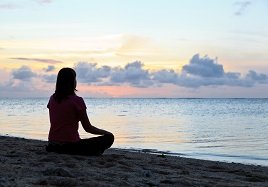 So now you may be asking:
"How does that help me let go of my pain?"

It seems counter intuitive, but whether it is emotional pain or physical pain, resistance intensifies the discomfort and makes it stronger.
It is not easy to do, but when you learn how to relax into it, you will get relief.  And your awareness of your feelings – and what got you there – will help you stop perpetuating the behavior that causes you suffering.

The practice is very transformative and the techniques are being shared in some of the finest hospitals in the country to alleviate the suffering of people for whom modern medicine has no solutions

Mindfulness and Physical Pain
This video shows Healing and the Mind, Author, Bill Moyers interviewing Jon Kabat-Zin, Ph.D at the University of Massachusetts Medical Center. They discuss the use mindfulness and relaxation techniques to alleviate chronic pain.

When we think we are the feeling, the feeling controls us. But when we realize it is just a feeling, we can learn from it and then take steps to heal it.
Mindful Meditation and Emotional Pain
I have used this process (combined with a few extra steps) very successfully to free myself of emotional pain that has been with me since childhood. I have also used it to expand good feelings such gratitude.

In this video, Oprah Winfrey interviews Michael Singer, author of The Untethered Soul, a book I highly recommend.

The Basic Mindful Meditation Practice
The goal of the practice is to become aware of your thoughts without engaging in them.

To start a Mindful Mediation practice, begin in a state of openness. It may help you to recall a time when you were really open, or perhaps look at, or visualize a big blue sky for a moment.
Begin the meditation by focusing on your breath for a few moments to center you. 
Then simply observe your thoughts as if you were watching autumn leaves floating on the wind. If and when you find yourself engaged in the mind chatter instead of observing, come back to your breath and begin the process again.

 Mindful Meditation is the practice of being in the present and becoming aware of your thoughts without engaging in them or making any judgments.
To start a Mindful Meditation practice, begin by focusing on your breath. Then simply observe your thoughts as if you were watching autumn leaves floating on the wind.
It is helpful to use your breath as an anchor throughout the mindful meditation session. and using it as an anchor as you become aware of your thoughts without engaging in them.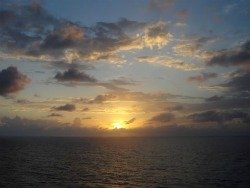 You can also use this practice of expansion to cultivate good feelings such as, forgiveness, gratitude, appreciation and loving kindness.
Mindful Meditation to Expand and Cultivate Positive Feelings
More on Meditation

More on Forgiveness

To order Mandy's Forgiveness and Self Appreciation Audio Program You can do that here

In Need of Emotional Support?

Self hypnosis, hypnosis and NLP can be very effective as well. To find out more click here.
Leave Mindful Meditation and Head back to How To Forgive
Leave How To Forgive with Mindful Meditation and Head back to Mind To Succeed Home Page 
---