10 Coping Strategies For Stress That won't cost a Dime

Learning coping strategies for stress is a necessity in this crazy world of ours. Especially if you want to lead a long, healthy, fulfilling life.
There are many ways to reduce stress. And I have put a lot of information on this site to help you do that -- no matter what your individual circumstances are.
This page is focused on those that are free and you don't need to pay for. 

Obviously, I am biased and in favor of coping strategies for stress that employ mind power techniques. That is because they help make permanent lifestyle changes easier to accomplish. (I mean really, who doesn't want the power of the mind working for them?) 

 Everyone is different. We all have different temperaments, life experiences, and natural abilities. What works for some may not work as well for others.  That is why I recommend that you try several of the mind power techniques mentioned throughout this site and find the ones that work best for you.  The important thing is that you RESPOND to stress with SKILL -- rather than react -- so that you feel healthier, happier and more in control.

Apply one of these coping strategies for stress EVERY TIME you realize that you are feeling tense so that you create a habit of successfully RESPONDING to the stressors in your life immediately. In this way you will make a NEW HABIT of proactively dealing with stress immediately to minimize health risks and get more control over your life.

My Top ten Coping Strategies for stress

There is a saying that goes "You can have it fast, good, or cheap. Pick two" because very seldom can you have all three. But in this case, these ten strategies for coping with stress offer all three!
They are quick, effective, and mostly free.

1.    Conscious Breathing.
Air is free, right? This technique also helps stimulate your immune system and brings rich, oxygenated blood to your organs. Learn how to use your breath to restore your mind and body here.
2.   Mindfulness.
This is the process of totally engaging yourself in whatever you are doing. The University of Massachusetts Medical Center has been teaching mindfulness as a method of stress reduction and pain relief for over a decade. Take a look at the video on this page on Mindful Meditation.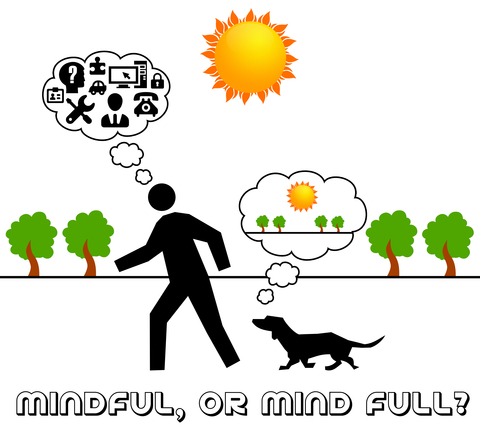 3.    Progressive Relaxation
Progressive relaxation is a process by which you consciously relax mind and body through focused concentration. 

4. Meditation
Meditate twice a day for 5 to 20 minutes. There are many different forms of meditation. See this article for a discussion on the various forms and benefits.
5.    Get Physical
Physical exercise is probably one of the most prescribed coping strategies for stress but only a small percentage of people actually do it regularly! You can learn mind power techniques for exercise motivation here.

Strenuous physical activity is an excellent way of getting rid of stored stress. Running, brisk walking, dancing, cycling, and group activities are all good – provided you do SOMETHING consistently. And let's not forget sex. What is not to like about it?

6.    Listen to Relaxing Music
Relaxing music can soothe the soul. Hard rock, on the other hand, can raise anxiety. Check out this article that researches the various forms, Mind Relaxation by Mozart.
7.  Do a Mind Dump.
The "Mind Dump" is one of those mind power techniques I teach my personal coaching clients to clear their minds and and unclog their thinking.

Simply spend twenty minutes or so, getting everything off your mind and onto paper.
If you are feeling overwhelmed, it is probably because you have too much on your mind. When your mind is clogged up with all the things you could be, should be, would be doing, it is hard to focus enough to actually GET anything done.
(I give you a whole process for dealing with this phenomenon in the Ignite your Secret Power Program. We don't often think of coping strategies for stress as achievement skills for success, but they are!)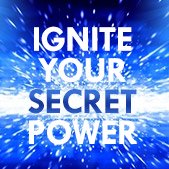 8.    Apply Positive Power Thinking.
Worry causes stress but it doesn't solve anything. In fact, it makes you less capable of dealing with situations. With mind power techniques, you can train your mind to focus on what you want to accomplish rather than what could go wrong.
When you find yourself thinking about everything that can go wrong – think about ways you can respond to those things you have control of. Write those potential solutions down. Then go back to thinking about what you want to accomplish. Let go of worries beyond your control.

9.    Prayer. 
Remember the old saying "Let Go and Let God? "
10.   Be Creative

Creative activities or tasks can be excellent coping strategies for stress. Make something fun…write, paint, garden, cook, practice a craft, or do a home improvement project. It will take your mind off your problems and give you something to show for it.
More About Coping With Stress
---