Mastering Your Mind Power:
The Seven Skills of High Achievers


Mastering your mind power is essential if you have big goals that you want to achieve. Or, if you have ever felt overwhelmed, underpaid, or just plain fed up with the challenges of your career.

That is because most people are only tapping the surface of what they are capable of. In fact, science now tells us that 90% of human behavior is unconscious. 

What would your life be like, if you could tap into more of your mind power?

If that is something you would like to do, you are probably asking a similar question most of my students ask, which is : "Where do I start?"

I have been teaching mind power techniques for over twenty years now. The place I recommend people start, when it comes to mastering mind power, is the same advice I give my coaching clients who are beginning to pursue a big, new goal (or solve a huge problem) and that is:
Look at what others, who have already had success in this area, have done. Then model or acquire the most effective abilities, strategies and skills.
Does that makes sense?

Learning the skills that top performers share will increase your income - no doubt about that. But there is a lot more. As your self satisfaction increases, you experience a sense of personal wealth that is deeper and more lasting than what you may have thought possible.

When you combine personal fulfillment with a higher level of production, quite naturally wonderful things start to happen:

    You begin to live with purpose and passion


    You are more organized so you have more free time


    You make more and keep more of what you make


    Your relationships improve


    You are irresistible to others
That is why I created the 7 module audio master-your-mind-power audio, Ignite Your Secret Power. 
I broke down the seven most important mind skills that high achievers have. And I help you acquire those skills, step-by-step, using the mind power techniques I teach.  

What Can Mastering Your Mind Power and Acquiring These  7 Skills Mean To You Personally?
Every situation is different, but when self-employed people learn just one of these seven skills, it is not unusual for their incomes to increase by 40 or 50 percent.
When professionals make a conscious effort to integrate at least three of the seven skills - the ones they feel they need most - their personal production generally doubles within a year.
Skill #1: Learn how to Change Limiting Beliefs
Your beliefs dictate your success. Mastering your mind power means being able to change your beliefs. Learn how to identify limited beliefs that sabotage your success. Then change them!
Find and replace your most limiting beliefs and make your success automatic!
Skill #2: Overcoming Fears That Hold You Back
Why fear is an illusion. Learn how to transform your fears into strengths. Discover the secret to erasing (NOT overcoming) your fears of failure AND success.
Skill #3: Focus
Multiply your results and profits by learning to focus. Learn easy methods to implement that will help you stay on course.
Learn how to focus your mind and turn goals into powerful magnets of super-attraction.
Skill #4: Mastering Use of Time
Mastering your mind power means having control of your time. Get more done in less time.  STAY relaxed, focused and in control.
Skill #5: Action Management
Manage your efforts joyfully and easily. Get the important stuff done. Move out of chaos and overwhelm. Take Control!
Skill #6: Emotional Intelligence
Feelings can help you or hurt you. You are the choice maker. In this audio you will learn how to get your feelings working for you to create even more success.
Skill #7: Persuading and Influencing Others
Whatever you want to do in life, you have to work with, influence, negotiate with and persuade others to see things your way. You have to get people to agree, share responsibility and feel great about their decision to work with you.

Learn how to expand your personal influence, sell your ideas and be all around more likeable and persuasive.
When you learn, practice and experience the mind power techniques taught in the Ignite Your Secret Power audio program, you will discover how much more effective, profitable and joyful your whole life can be.
As you apply the skills you learn in this program to other areas of your life, you will automatically take on new habits that ensure your ongoing success.
Ignite Your Secret Power By Acquiring the Seven Skills Of High Achievers

This instantly downloadable 7 Module MP3 program by renowned success coach, Mandy Bass, identifies the seven skills that are critical for your success.
As importantly, it guides you step-by-step to learn and apply them by mastering your mind power to make your life better - almost immediately.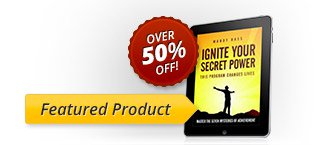 My No Risk Promise:
Get the Ignite Your Secret Power Audio Program. Keep it and use it for 30 days. If you don't think that this program can help you, or you are not entirely satisfied with it, you can get a full refund.

Immediate Digital Access to ALL SEVEN Audios plus downloadable mini-guide, only $199.00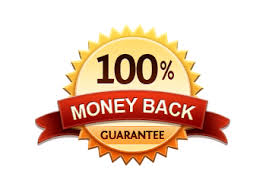 ---