How to Calm Anxiety with Acceptance
In learning how to calm anxiety there are many approaches to take, but only one way to truly begin: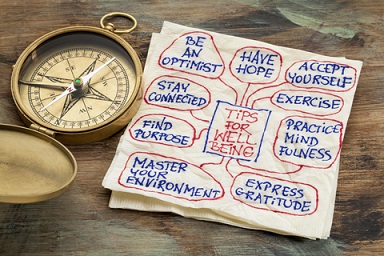 From my experience in working with hundreds of clients over the years, taking control over anxiety always begins the same way. The same way you would make any other meaningful, positive change.
Whether it be getting out of a destructive relationship, stopping a drug habit, or engaging in a healthier lifestyle, typically change begins with two steps: acceptance of the situation, followed by a simple, yet firm decision, to change. A realization that the situation exists and that you do have a choice --- as importantly, you CHOOSE to make it.
Don't misunderstand me. What I am saying here is a lot more meaningful than it seems at first.  I am not saying that it is always easy – especially for those who have been "looking" at how to calm anxiety for years.
I am not saying that once you step onto the path, with 100% resolve and determination, that you will never have a moment of anxiousness, fear or uncertainty again.
What I am saying though, is that without first fully accepting your situation, you are in avoidance or denial. And you can't fix anything that way.
So surrender -- not to any outcome -- but to what you are experiencing.
Come to terms "what is" right now. Without complete acceptance, you may as well just opt for the passive, pharmaceutical route that calms anxiety temporarily -- but never really cures it.
how long does anxiety last?
New students often ask me "how long does anxiety last?"
Before I can answer that question, you need to understand what is creating it. Because the quickest, simplest way to stop something is to eliminate the cause

Monkey Mind: The Cause For Anxiety

Simply stated, anxiety is typically the result of "monkey mind." A pattern of circular thinking that involves worse case scenarios about the future and/or things that have already happened in the past. This thinking pattern repeats and repeats just like an electrical circuit.
That thinking is what is feeding the feeling of anxiety. And because the situations you are conjuring up in your head, are not really happening now, there is no beginning, no middle and no end.
How long does anxiety last?

Anxiety lasts until you
Stop the thinking that creates it!
This means you need to employ your mind power!

The feeling of anxiety can dissolve in seconds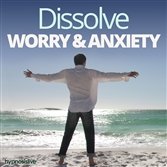 This may be hard for you to digest right now, but the FEELING of anxiety is not the real problem. Until you learn to relax the mind, and change your thinking, you won't learn how to calm anxiety for any length of time. You see, the feeling itself is not solid. It is the words you give it, the conversation in your head, the stories and scenarios' you are conjuring up that makes it FEEL solid and real and long-lasting. Because the thoughts and words turn on the feeling. 
So try this now.
"How to Calm Anxiety" Mind Power Technique (For dissolving feelings of anxiousness)
This exercise will show you how allowance and acceptance can help you dissolve feelings of anxiousness. As importantly you will see the role your thinking plays in the cycle.
1.    Sit up straight and relaxed. Spend a few moments concentrating on your breath to get centered. As you breathe in say to yourself "In hale" and as you breathe out, think or say to yourself "exhale."
2.    Connect with the feeling of anxiety by bringing your anxiety-producing thinking to mind. As soon as you feel the feeling concentrate ONLY on the feeling breathing into it and relaxing.
The idea here is total acceptance of the feeling – not the words, the stories or the circular thinking -- no resistance at all to the PURE feeling.  Let the thoughts and words go!
When they try to come back – which they will – just label them "thinking" put them to the side, and go back to focusing on the feeling. It is amazing how quickly the feeling dissolves when we relax and ALLOW it to be – without the words, without the stories we give it.
This technique also works well when combined with the Two-Handed Stress Cure Stress Anxiety Management Technique.

More About Anxiety and Stress Reduction

---