How To Do Self Hypnosis


Anyone can learn how to do self hypnosis. All you need is desire, good information and a little patience with yourself. 
Self hypnosis works best when your brain rhythm has slowed down, your "thinking" is put to rest, and you relax deeply. So the first step in learning how to do hypnosis is to train your body to relax and train your brain to slow down.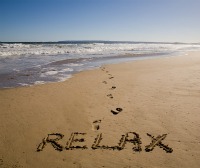 If you are a beginner, you will find it a lot easier to learn how to do self hypnosis by listening to guided self hypnosis exercises or by taking a course.
You can also learn how to do self hypnosis by reading and memorizing instructions, but learning this way is a lot harder and it will take much longer.
The reason for this is because of how your brain works, it is not about intelligence nor learning ability. 
Can't stand it any more? Are you ready to try some now? You might find the rest of this page helpful to understanding how to do self hypnosis, but, if you just can't wait, you might want to head over here!  Self Hypnosis Instruction.
Brain Rhythm and Self Hypnosis
Your brain functions rhythmically in much the same way as your heart beats. The average brain vibration for an adult, when awake and alert, is about 20 cycles per second. Scientists call this Beta brain wave activity. This activity slows down naturally when you sleep or daydream. 
When you slow your brain rhythm down to the Alpha level your unconscious mind is more open and receptive to suggestion and change. To accomplish your goals with self hypnosis, you will learn to work at this level of the mind.
This is why I always recommend guided exercises when you first learn how to do self hypnosis. When you are being guided, your thinking does not have to be involved, and you more easily leave the Beta level.
As you follow the guide, you can more easily enter the Alpha level, and you experience a deeper self hypnosis.
If, while learning how to do self hypnosis, you open your eyes to read something, your brain rhythm will speed up immediately. Technically you would have to start from the beginning again.
Your brain rhythm also speeds up when your logical left brain engages, or if you feel stress. So it is also natural for your brain to speed up as you are "trying to remember" the instructions.
Change is easier when you work at the same level of mind where the problem began, or the limiting belief was created.
Children have slower brain wave frequencies than adults. As I am sure you have noticed, younger kids are more open, receptive and have better memories than older people. Between the ages of seven and fourteen, children are at a very receptive mental level, functioning primarily between 7 and 12.9 cycles per second, this is called the Alpha level.
Many of the experiences that cause problems for you as an adult probably occurred during childhood. Those experiences, behavior patterns and limiting beliefs, are buried at deeper levels where the brain wave frequencies are lower.
How to Do Self Hypnosis: Anchors
After you have experienced a guided exercise enough times to remember the basic steps, you will have points of reference, or what we call anchors.
This page on Anchors will help you get a deeper understanding of how an Anchor can help you reach deeper levels of mind quicker and easier.
Then it will be simpler to reach a deeper self hypnosis on your own without guidance.
When that becomes easy for you, you can apply some of the more advanced methods and techniques you will find on this site.
When you first learn how to do self hypnosis you will do each of these things:
First I explain the ins and outs of each technique, one at a time.
Then we practice them together, first, one at a time, eventually combining steps so you get a sense of the flow.
Then you are guided through easy-to-follow progressions so you can practice, step by step, at your own pace, in the comfort of your own home, hotel room or office.
Not Ready? But want to try some basic techniques? Sign up for the newsletter and then head Over To Self Hypnosis Instruction
---