Write A Personal Mission Statement that motivates and Inspires you

A personal mission statement is an expression of you, where you fit into the world. Think about it as your own GPS to get you living on purpose.
The steps below will help you create a personal mission statement to inspire and motivate you in your life purpose.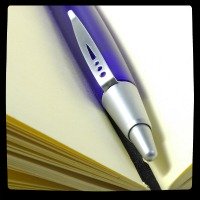 It is also something to hold onto and read again in good times and bad, to help keep you directed. 
If you have been looking for your life purpose, I think you will find the exercise below will really change how you think.
When we go through hard times, our thinking can get foggy and we often forget who we are and why we exist.
Think of your personal mission statement as the guiding light that directs you toward a purposeful and fulfilling life.
It reminds you of who you are, why you exist and your importance in the world.
Below you will find some easy steps to writing a mission statement for yourself.
I recommend you find some private, quiet time, turn off your phone, shut off your email, and allow yourself to relax as much as possible.
Take a few moments to read through the following before you start. Find a notebook or some nice paper and a pen.
Give yourself some time to think through each question, just write down whatever comes to mind. After you are finished you can go back and edit and fill in and clean up your writing.
What you will find here is the first exercise of the 4 part life purpose connection audio.
Ready To Create Your Own Personal Mission Statement?
Part One: When you were a child: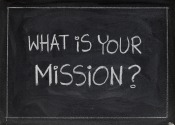 Part Two: Gather the building blocks for your Personal Mission Statement
A. Write 10 personality traits you like about yourself. (For example, sense of humor, learning ability, creativity, can think on my feet, organizational skills, problem solving ability, persuasive skills, bubbly personality, caring attitude, artistic ability, etc.)
B. Next, circle your three favorites of the above and write them on your sheet of paper
C. Now, write down 10 ways that you enjoy expressing your three favorites from above. (For example: teaching, talking, listening, writing, entertaining, etc.). In what creative ways can you apply your talents to your practice?
D. Circle your three favorites of the above
Part Three: Write 25 words or less describing your vision of the world.
Here are some examples for you:
A place where people live in peace and harmony


A happy playground filled with creativity and fun


A beautiful environment where nature reigns supreme and people feel connected to the earth


A home in which we live inspired, meaningful lives; a safe haven of comfort and joy


A place where we build rich relationships and connect with one another.

Take time to think about your own description so you can write your own. These are just examples.
Crafting Your Personal Mission Statement
Fill in the following sentence:
The purpose of my life is to use my: (fill in with your three favorites from Step A).
Through: (fill in your three favorites from Step B).
So That: (fill in your description from Step C).
Refine the above into a statement that resonates with you and integrates your career and life purpose. Use a blank sheet to refine and rewrite the statement until it really resonates with you and you are happy with it.
As you grow and change, you can make adjustments so that your personal mission statement ultimately unfolds into your legacy.
Taking It To The Next Level
Crafting your personal mission statement is covered in audio 1 in the 4 part ground-breaking audio program, "Life Purpose Connection." Check it out.

I would also recommend reading this article on writing a personal development plan.

More on life Purpose and Goals

A Personal Development Plan Puts Your Mind Power on Steroids

Mandy's Life Purpose Connection Audio Program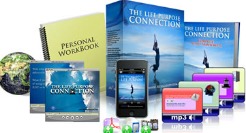 ---