How Pain Hypnosis Works
Pain hypnosis is considered  to be a much needed breakthrough by many who suffer from chronic conditions. Though not a cure all, it can relieve stress, reduce discomfort and improve your sense of well being, without the side effects of harmful drugs.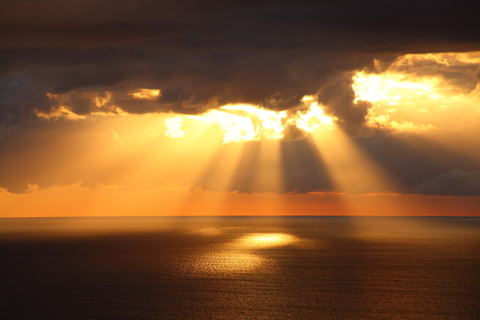 Pain hypnosis can be self applied as in the case of self hypnosis or pain relief meditation, and it can be performed by a hypnotherapist. I have both experienced and witnessed, great results with all three applications. 

How can that possibly work, you may ask.
Have you heard of the "placebo" effect? It is an amazing phenomenon in which the power of suggestion actually creates positive results.
You may be aware that in clinical drug trials there are always groups given the actual compounds being tested, and groups given a placebo (that has no properties capable of providing specific treatment, and usually a sugar pill or saline solution).
Naturally one would think that the placebo group would show no results while the actual medicated group does.
Is that what happens?
No. In actuality, all placebo groups tend to have SOME sort of positive result. In fact in EVERY test, placebos get results. What does that tell you?
It says that the power of mind can trigger you to experience physical changes. Certainly, they may be small changes, but we can't ignore the facts. Mind power is an incredible resource.

This is why so many people like to compare the use of hypnosis as a treatment for many issues, including pain, depression, anxiety and more. Though it is not forcing any changes through the use of physical remedies, it is creating measurable improvements purely through the mind power techniques.

is pain hypnosis Mind Over Matter?
Many people wonder if hypnosis, as a form of pain treatment, is proof that there is some sort of mind over matter capability in the human brain. I'm sure this will be debated for a long while, however, what we do know about pain hypnosis is that it:
1. Demands the individual to be fully concentrated, or absorbed, in the process.
2. This triggers a form of dissociation with the external environment as well as any focus on the pain or discomfort.
3. It opens the mind to suggestibility.
Essentially, this means that pain hypnosis doesn't cure the problem, but it focuses the mind away from it and allows the individual to experience a break with it that then creates a different perspective or perception. Same is true when using self hypnosis or meditation for pain relief.

So, perhaps it won't "cure" the pain but if the brain is able to "put the pain aside," you will experience relief. Does that make sense?
Pretend you are experiencing a major tooth ache
Typically you would focus on the pain and though association recall other similar painful experiences. As a result the intensity of the discomfort is increased measurably. This is because the brain cannot distinguish between remembered stress and actual stress. Or, an imagined event and one that is actually occurring.
If you imagine eating a lemon for example, your saliva glands will react even though the lemon is not real. Try it.
The brain reacts the same way to what is real and what is imagined or remembered.   As a result the pain intensifies.

If, however, you turned things around and thought about moments of complete physical comfort, you would feel different.  Pain Hypnosis utilizes that principle to reduce discomfort and shift your focus to more pleasurable sensations.
You can read more about how that works in my article on body-mind health.
How To Use Pain Hypnosis, self hypnosis or Pain Relief meditation
 As indicated earlier, the use of hypnosis provides the mind with absorption into something other than pain. It ensures that dissociation occurs. At that moment, free from pain and completely relaxed, your mind is open to receive suggestions. Those suggestions can help you forget the pain and focus on more desirable feelings.

A word of caution: Pain is really a helpful tool to alert us to take care of a problems and/or not hurt ourselves more than we already have.
Hypnosis for pain is recommended when someone is suffering from chronic pain or situations where medical help is not immediately available.
More About Hypnosis

More About Healing

---