When the Power of mind is
working for you,
positive change is easy!
Let me show YOU how...


Getting the power of mind working for you, is the most important step for self help of any kind.
If you are stressed out, overweight, worried,  underpaid, dissatisfied  or simply  struggling to reach an important goal, your ability to direct your thinking is critical to solving your problems and living the life you want.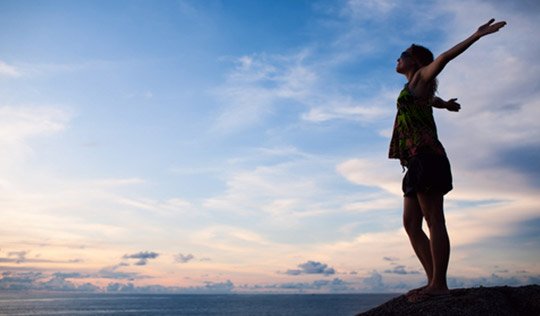 Welcome to Mind To Succeed!

Here you will discover mind power techniques that can help you change your thinking so that you can be happier, healthier, more successful and  more fulfilled. As importantly, you can live in peace and comfort from the inside out. You will learn how to quiet your mind, and align your conscious desires with your unconscious results -- the  secret to getting what you want.  
From positive power thinking to self hypnosis, mind visualization to meditation, NLP hypnosis, affirmations,  and other mind tools, your path to unlocking the power of mind and achieving your goals is right here.

What stops you from being your best and having what you want?
Negative self talk, anxiety thinking and lack of motivation to stay the course, are the three killers of success, but they all have one thing in common - they are all habits of mind! They are just patterns of thinking...
Here at Mind To Succeed you will learn how to change your thinking and use your mind so that your goals and problems become only a matter of taking the  necessary action steps!
Mind to Succeed is packed full of real tools to unlock your mind power. Using self hypnosis and other powerful mind tools you get your mind to work with you and for you, to motivate and encourage you towards your goals -- rather than allowing self doubt and self criticism to slowly sabotage you. (experienced that before?!)
There is truly only one secret of successful people and I will share it with you here - the ability to use your mind and tap into its power.. And I will show you how with self hypnosis and other mind power techniques.
There are countless stories of individuals with physical limitations, no resources, and no support that have gone on to be inspiringly successful, and they did it by using their power of mind, taking control of their thinking.
I want this success for you, but to get it you too are going to have to do something about that space between the ears which is often quick to self doubt, judge, and give up.  Those habits of thinking can be changed. And it is easier than you may think if  power of mind is working for you -- instead of against you.    I will show you step by step.
I have helped thousands of people over the past 20 years change their thinking and unlock their power of mind to remove the blocks that stop them from being as happy, healthy and successful as they could be.

I will help you to take control over your inner space and direct your mind to work with you to achieve your goals. Mind to Succeed is designed to give you real tools to create new paths for success, a set of tools that are yours forever.
When you look around your life, you may feel others have been more "lucky" than you, have had better chances, better health, better genes, better breaks or know more of the right people to get ahead.
But what if you could tap into the power of mind and change how you approach things. What if you could more easily create good habits and make the bad ones go away? What if you could enjoy the same kind of thinking that "happy" people seem to have?

Here at Mind To Succeed, we are going to show you how to use your power of mind, to create your own luck, your health, your happiness, your own special chances and you will find life opens up for you in new and unexpected ways.
Meet Mandy
People in my life often comment on how the work I do seems made for me. But honestly this was not always the case. It was not until my thirties, after traveling around the world and doing odd jobs that I finally connected with my life purpose and began to find true fulfillment.
I won't bore you with all the details but suffice it to say that a friend recommended that I take the Silva Method. That program was the beginning for me, it helped me tap into a part of me that I had never connected with before. The power of mind became available to me and everything changed.
Using the tools we offer on this site, my whole life began to blossom. I learned to separate the things I truly wanted for myself from the expectations others had of me.
I came to be in touch with my inner voice and started to become more of who I am - not just in my work , but in EVERY area of my life.
What a DIFFERENCE! 
What I did after "employing" the power of mind to work for me 
(instead of against me)
I stopped the busy moving about and traveling all over. I realized that the journey within was far more interesting than all the places I had visited in the world. I began to read, explore, research and study everything I could on mind, body and spirit.
Unlocking power of mind became my passion. I dedicated myself to learning  Hypnosis, NLP and other mind tools. I became a certified Silva method instructor and eventually I trained new instructors.  I also became certified to teach hypnosis and self hypnosis. I studied with Jose Silva, Michael Newton and many others.
I've had the privilege of being a key note speaker at many national and international conferences sharing the stage on different occasions with many people I admire including Wayne Dyer, Gregg Braden, Deepak Chopra, Shakti Gawain, Laura Silva, and Burt Goldman, to name a few.
I entered a school of ancient philosophy, beginning a seven-year course of study that changed my life forever. I studied esoteric philosophy and ancient wisdom teachings. Philosophy gave me the moral and spiritual grounding to launch my own transformational cutting-edge teachings.
In 1996 I used these teachings to develop programs to assist those in business to reach new levels of success.
I expanded my teachings and techniques to cover the real topics so many struggle with - stress management, weight loss, relationship building, emotional healing , prosperity consciousness, and many others you will find on this site. 
The techniques you will find throughout this site have been used successfully by thousands of people not just in business but in every part of their lives for many many years.
Now we are all plugged into the web, I want to bring you the teachings that before were only available in my seminars.
Learning how to access your mind in these new ways is like being given a set of tools you always somehow knew existed but never knew where to find... a set of tools that are yours forever, tools you can use whenever you need them, tools which grow in effectiveness the more you use them!!
Joseph Murphy said once, that you cannot only use your intelligence to succeed, you must also use your mind.
Related Articles
---
---