NLP hypnosis techniques to remove blocks from your entire past


NLP hypnosis techniques, used with timeline therapy, are very effective for reprogramming the subconscious mind and removing blocks from your entire timeline.  Metaphorically speaking of course...
Obviously your brain is not a computer, and the events of your life are not really a line -- they don't form a timeline -- but it's "AS IF" they do.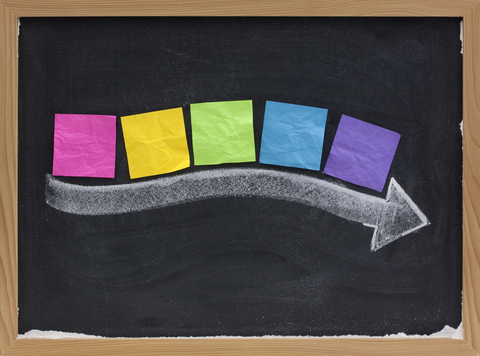 NLP Hypnosis techniques and timeline therapy
One of the most important aspects of mind programming is to remove the negative charges from past events. In other words, you want to keep your memory and all the learnings from your experiences but without hurtful emotional charges -- such as fear, anger and anxiety -- that cause you to sabotage your present. NLP hypnosis techniques can help you do that.
Using timeline therapy, you can help people remove irrational emotions and limiting beliefs about themselves from all the events of their past. Then you can equip your subject with the mental resources they need and integrate them into their whole timeline as well. It is a very powerful mind programming exercise, and one I use in the Clear Your Track for Success audio program. ( This specific version in my audio program, is also designed for getting unstuck and removing fear and uncomfortable feelings associated with achieving the happiness you deserve. Even if you don't know the root cause. )

NLP Hypnosis techniques
can remove trauma without re-experiencing the cause
The problem with conventional therapy in some cases is that every time the patient has to "replay the events of the past" they feel their traumas -- real or imagined-- as if they were happening all over again.
NLP hypnosis techniques can remove the negative associations from past events -- without the subject having to mentally re-experience those events.
The best way to do that is with mind visualization at deep levels of mind (hypnosis)  where you mentally play the traumatic event backwards.
In other words you begin in a safe starting place after the event occurred and then mentally see it going from the end all the way to the beginning,  to a safe happy part to before the event even happened

If you imagine the sequence like a film strip, there's the beginning that's safe, then the event happens, after that a safe period afterward. If you jump in at the very end, after its safe again, and then you feel yourself zipping backwards, through the experience, backwards through it all, and come to the beginning, step off, and see it from a distance, it has a whole different feeling in your neurology i.e. your body has a different reaction to it.
Of course it is much easier to do when you are being guided and you are in a deep relaxed state. If you would like to experience a very powerful exercise using these techniques you can head over the success store and order the downloadable MP3, Clear your Track for Success.
In my  article, Mind Programming: Clear your Track for Success, I walk you through the whole mind programming exercise that I offer on one of my best selling audio programs.  People often ask me why I GIVE people the techniques on this site, when they will get better results purchasing the audio and being guided through. The simple answer is that these techniques are pretty hard to do without an audio guide but sometimes it is helpful to people to go through it in their mind first before using the audio. What do you think?
My students have used this technique to erase phobias and eliminate irrational, deep seated fears.  The process has created miracles because you can work with the trauma without having to re-experience it.
related articles You May Find Useful

Why learn Self Hypnosis
Mind Programming
Mastering your Mind Power: 7 Skills of High Achievers
Habit Management
Related Articles
---
---