The Best Weight Loss Plans Address More than Diet and Exercise
If you're looking for the best weight loss plans to get you to your health and fitness goals, you need to think about MORE than diet and exercise.
Chances are that this is not the first time you have decided to lose weight. If that is the case, and you follow the same path as you did before, the pounds will likely find their way back to your waistline and you will be doing this again and again.
Why put yourself through that? The very best weight loss plans are sustainable. In other words, they not only help you TAKE the weight off – but they help you STAY fit and healthy and KEEP extra pounds off.

The trouble is that when people think about losing weight, they typically think ONLY about diet and exercise. And what they decide on is usually not sustainable. They don't stop to consider their motivation. They don't take into account when and why they overeat. They don't address the emotional and subconscious motivations that sabotage their progress.

Instead they force themselves onto the treadmill and find a diet that will take weight off fast. And after two or three weeks of willpower and deprivation, their imagination takes over and before you know it they are back to their same old habits. That is why so many people turn to self hypnosis weight loss. Because with the use of hypnosis you can naturally supplement the diet and and exercise program of choice while addressing core issues that help or hinder your progress.

The Best Weight loss Plans are Sustainable
For the best weight loss plans to be sustainable, they have to have built-in controls that change the habits that created the problem in the first place.  Maybe you need to stop binge eating. Or perhaps you need to find other forms of "rewards" for a job well done. Perhaps there is a need to find a strategy for late night loneliness or to overcome sugar cravings. Or perhaps you need to deal with your food associations or preferences for "comfort" or "high calorie" foods.
Maybe you don't know how to muster up exercise motivation or little mind tricks to resist temptation. Have you ever considered that some of your associations or triggers are a little screwy – and you CAN change that?
That is why I developed the Platinum weight loss system. It addresses all the reasons why people are unable to keep weight off while building in exercise motivation and mind tools for changing habits and food preferences.

The truth is that losing weight does not have to be a lifelong struggle. But it is never going to be easy unless you stop and address the mental and emotional issues that affect your particular situation.
Before you research other people's opinions of what the best weight loss plans are, stop and consider strategies that can help you succeed regardless of the actual plan you choose. In other words, define the issues that YOU need addressed, and in that way design a weight loss plan that you can sustain. The best weight plans are those that will work for you – not just to take off the weight. But to keep it off for good.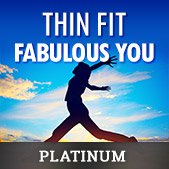 Related Articles
---
---